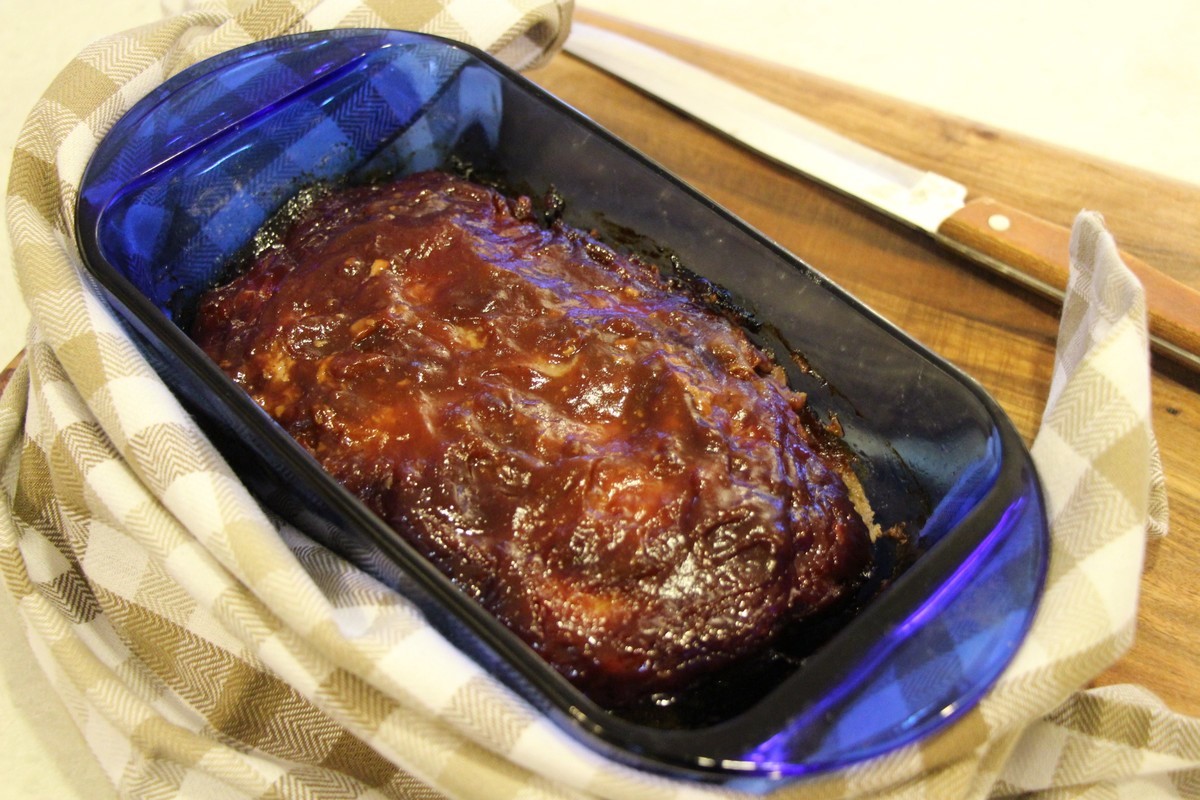 It amazes me how many recipes can be found on the internet at the click of a button! You can find all kinds of fancy, fun, new and different foods to try. But there there are those times when we really just want to go back to basics and make the food that Grandma used to serve. Many of our mother's and grandmother's old recipes have stood the test of time and are still loved today. And that is after we discovered Pinterest and all the changes and dressing-up one can do of basic, old recipes. Today's post features a classic meatloaf recipe just the way it was made "back in the day." Nothing weird, just the warm goodness of a meatloaf made with love! And who could argue with that?
To prepare the meatloaf you will, of course, need ground beef. The recipe below uses one pound, but since I like to make extras once I'm at it, I tripled the recipe when I took the following pictures and used three pounds. My meat was in the freezer so I took it out that morning to thaw out in time for dinner prep. At that point you will need almost 1 1/2 hours from start to finish.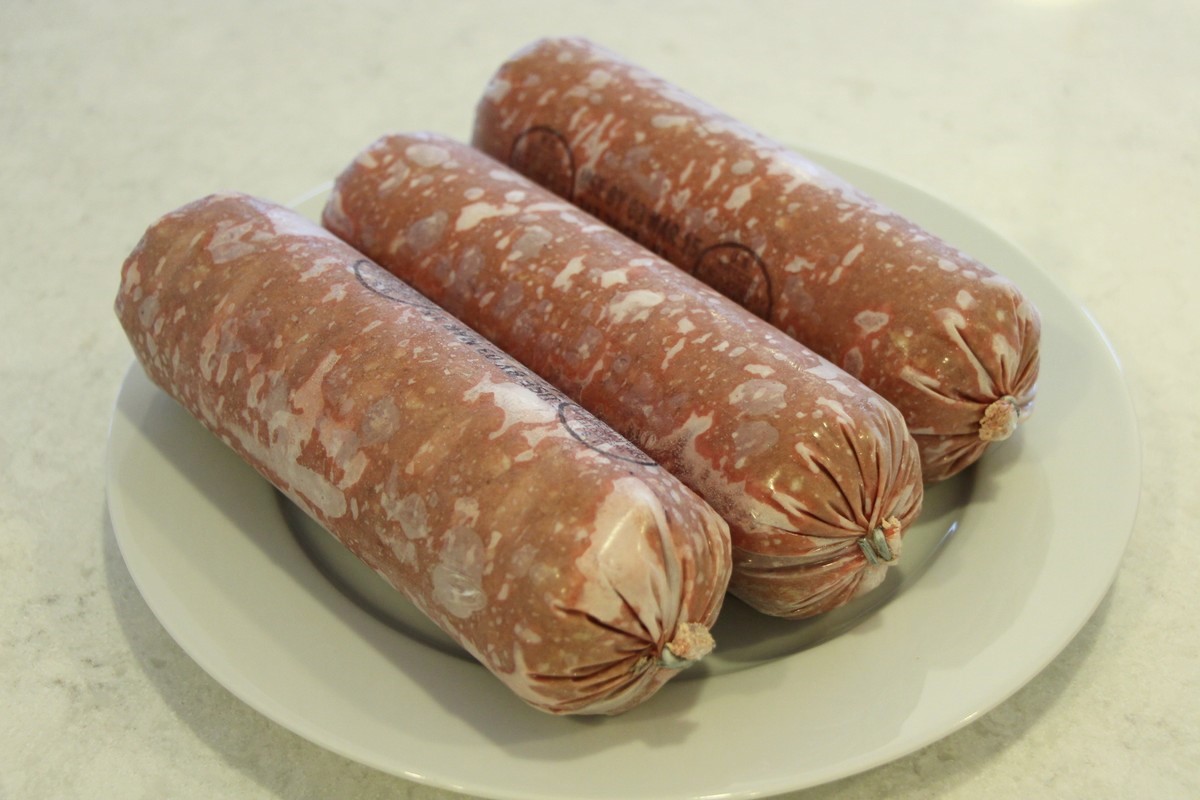 When dinner time comes around, start out by combining the dry ingredients: oats, sage, salt, and pepper.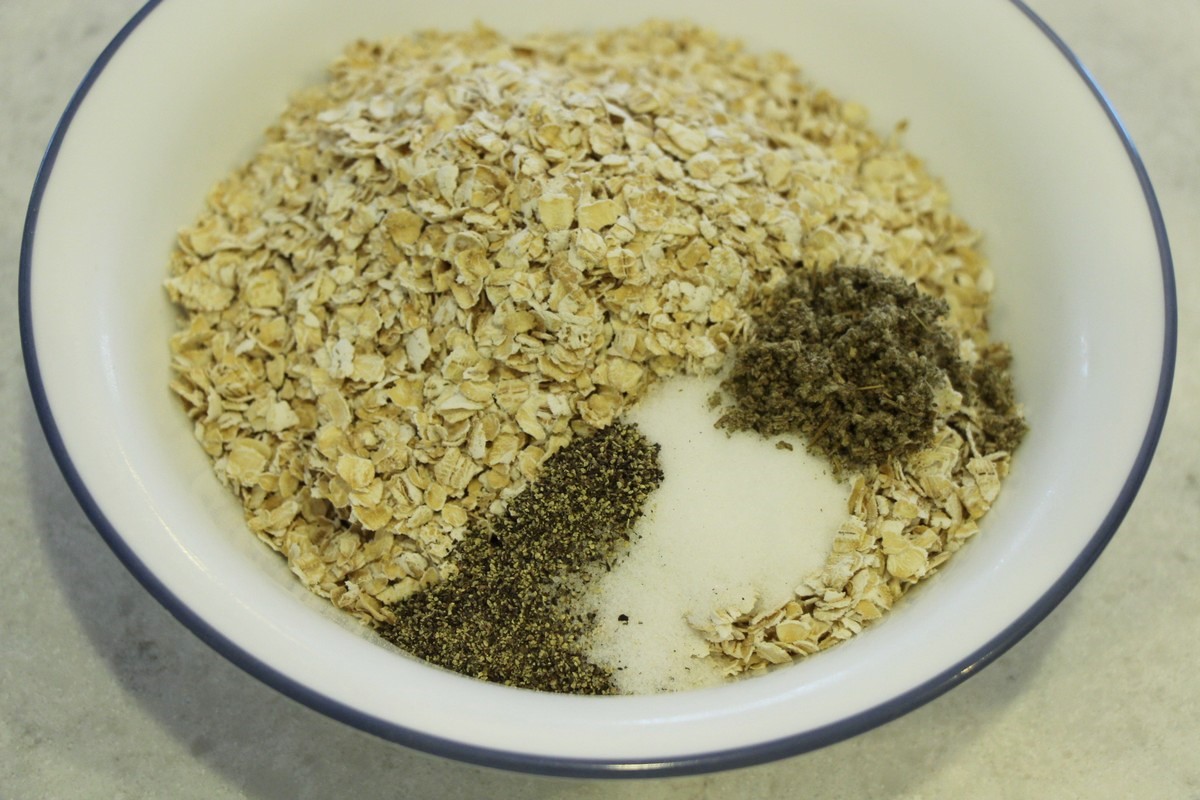 You'll also need milk, eggs, Worcestershire sauce, and mustard.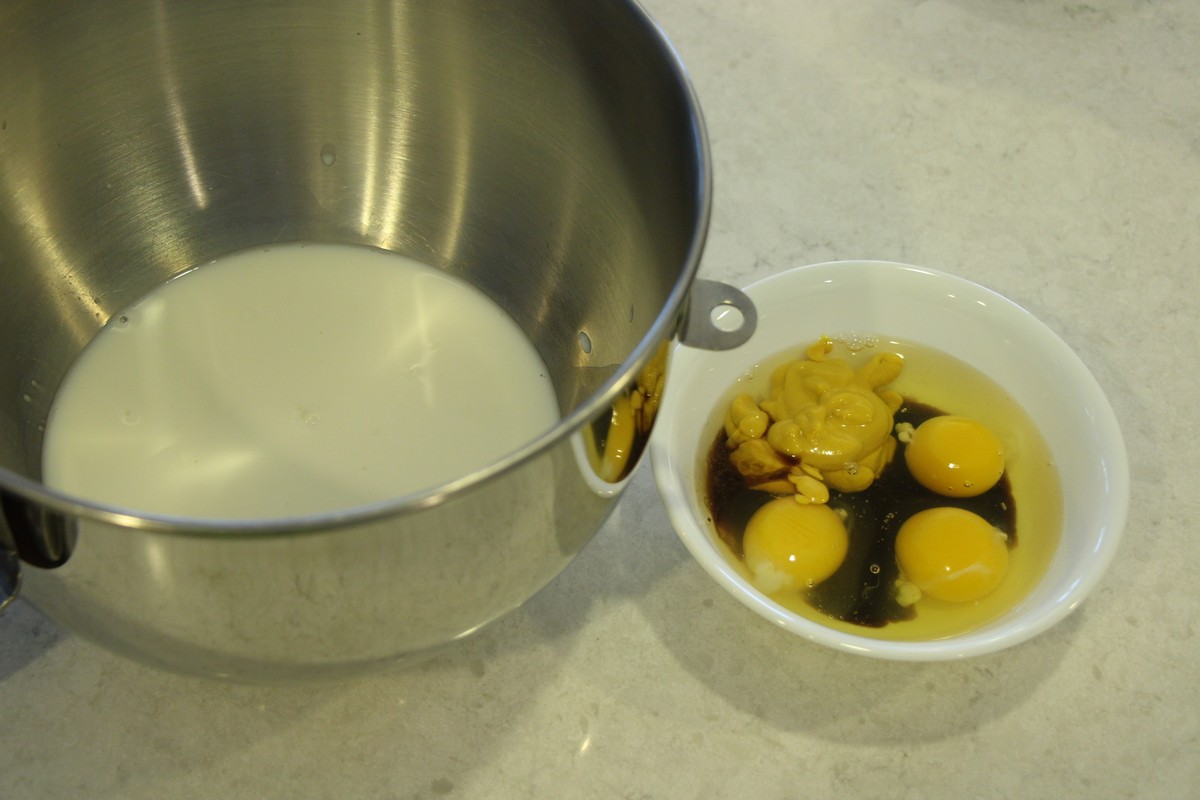 Mix all of these dry and wet ingredients together until well blended to make it easier to fully incorporate into the meat.
You don't really have to measure up these ingredients separately, but I did this time to make it easier to show you the ingredients used.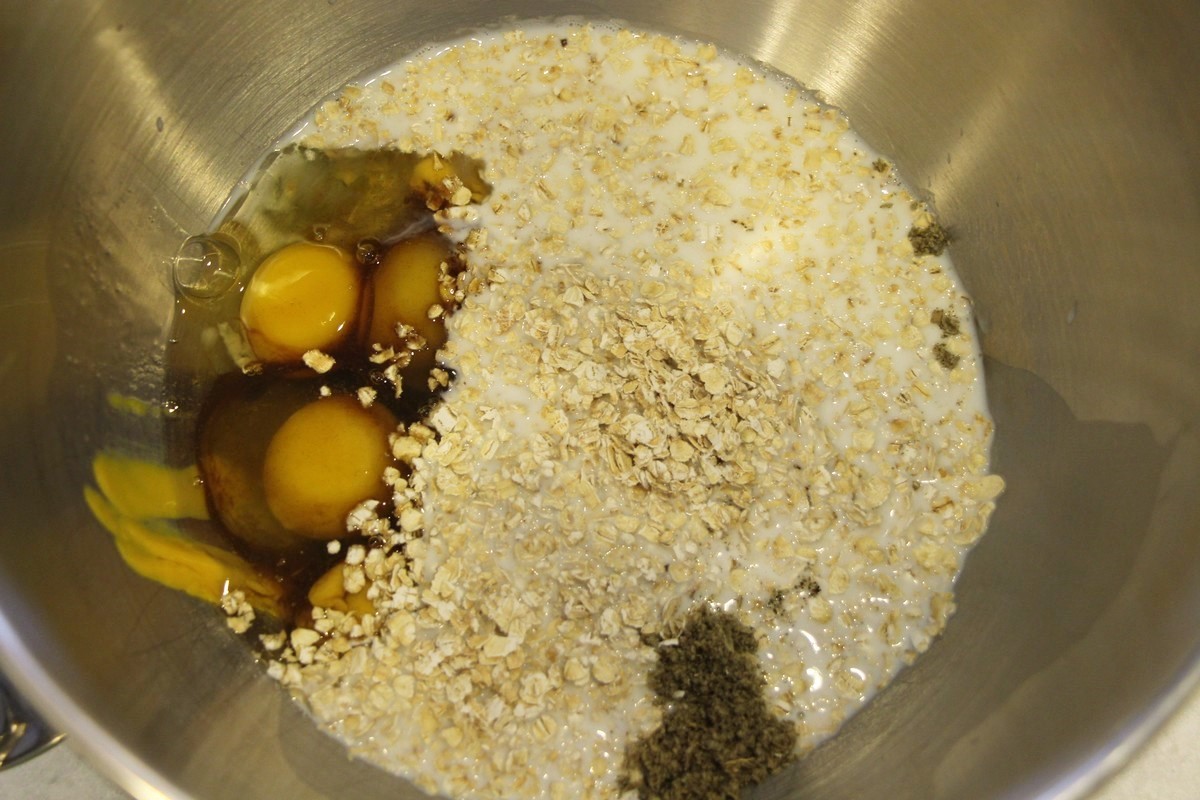 Add chopped onions and stir everything together until well mixed. I like to finely chop the onions as I don't care much for the texture of raw onions, and mincing hides the texture better while still adding great flavor to this recipe.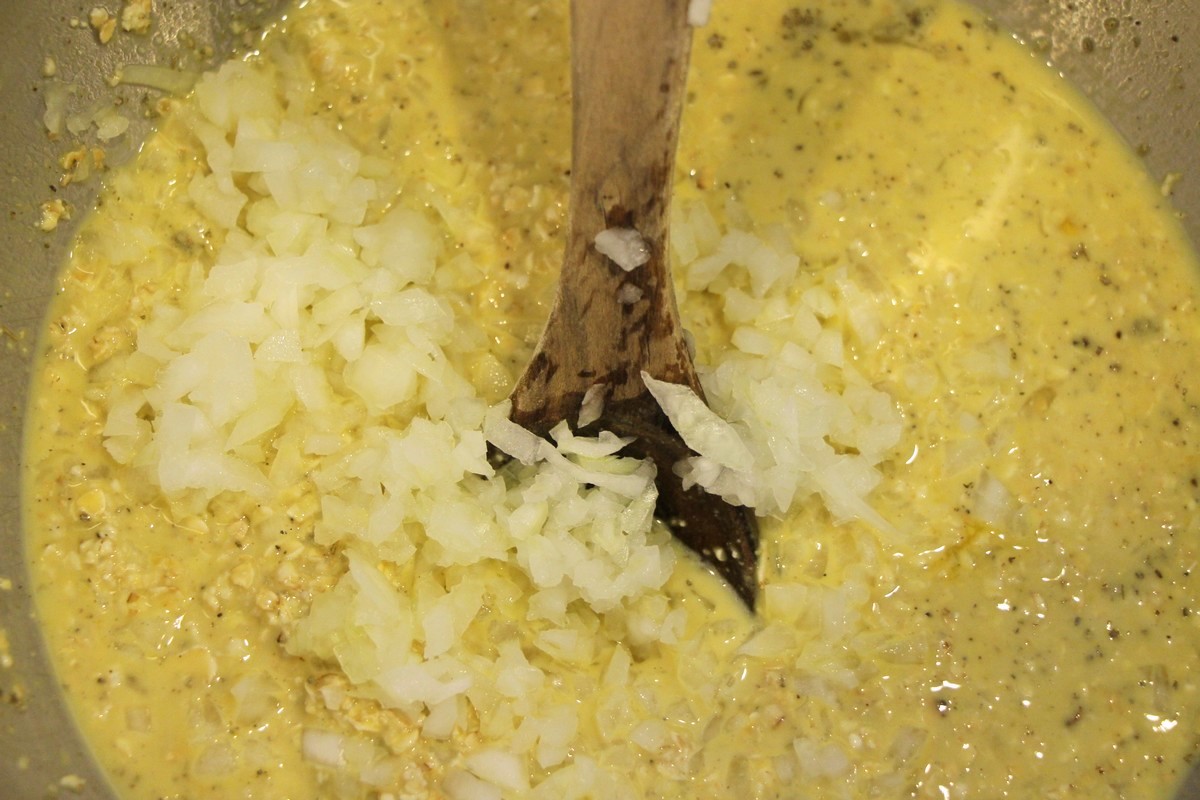 Then add the ground beef to the mix and stir really well with a spoon, breaking it all up and fully incorporating the creamy mixture into the meat. Or you can do what I do and use a stand mixer if you have one, to help you along.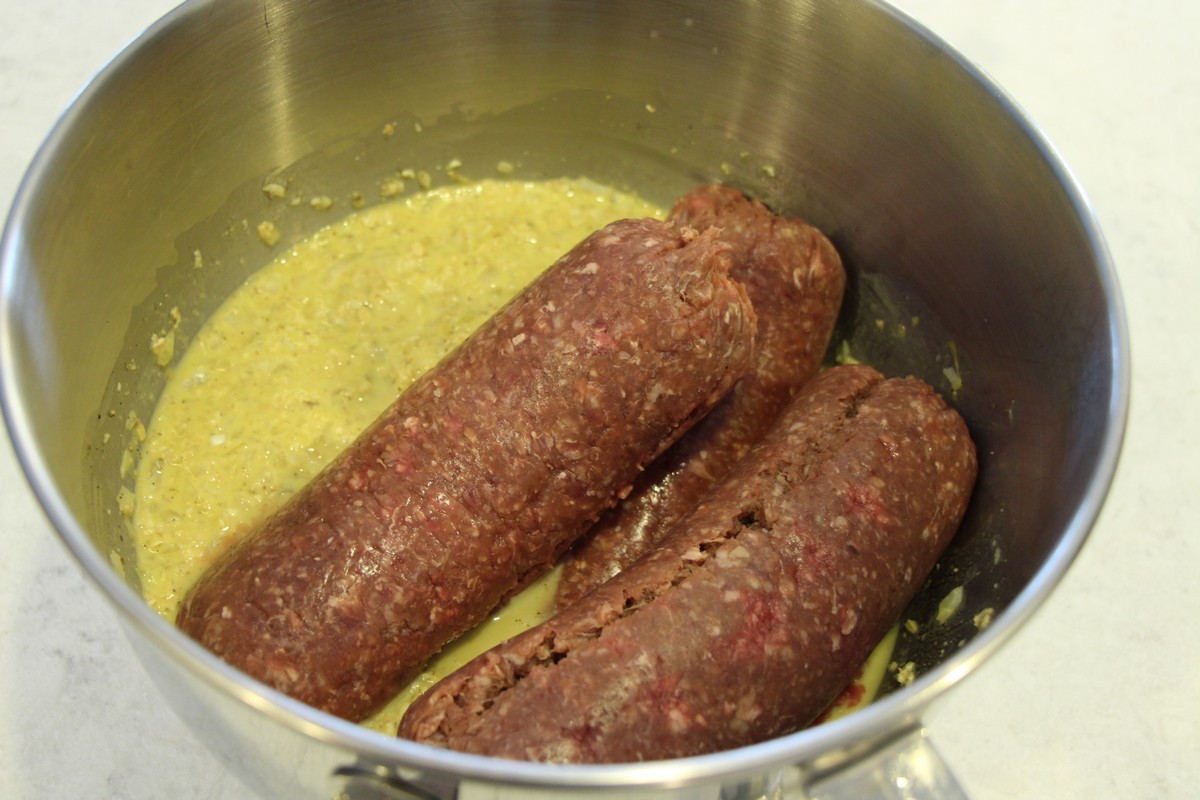 I have a large 6 qt KitchenAid mixer that comes in very handy when I mix large amounts of food, such as when I make a triple batch of Grandma's old fashioned meatloaf! It saves me a bit of work, that's for sure!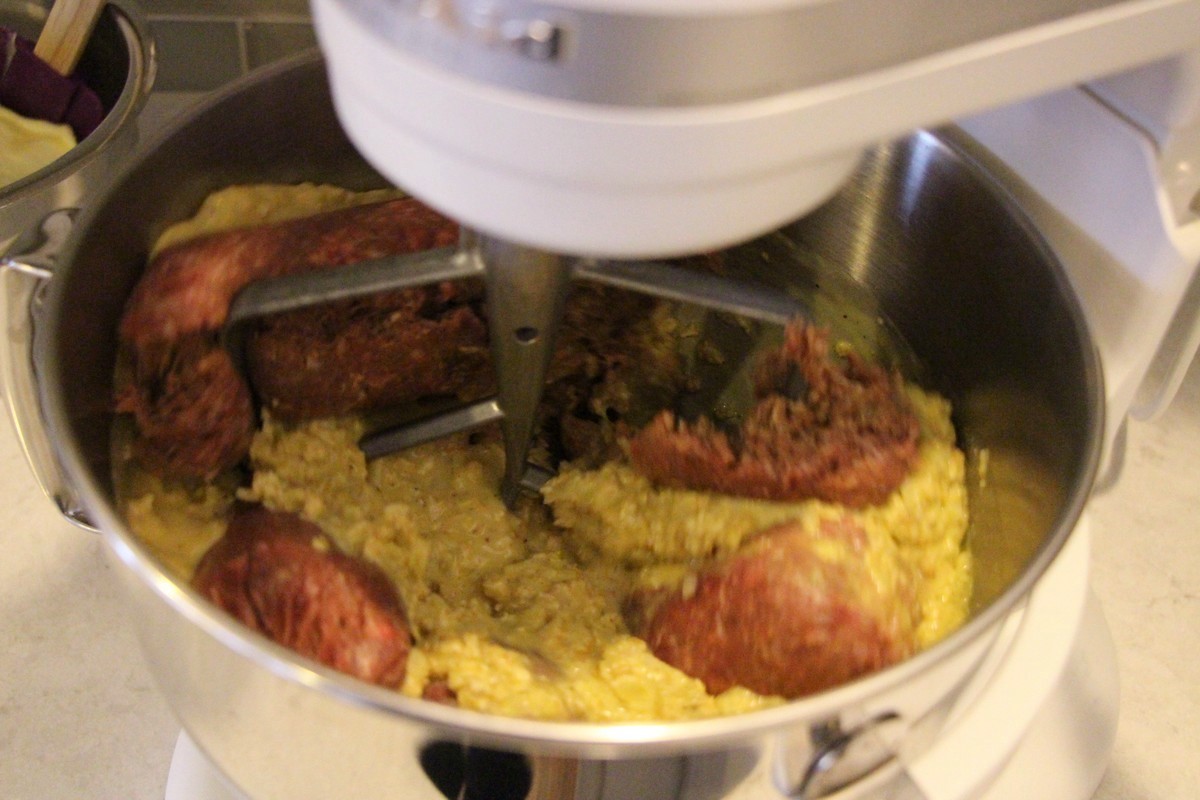 Mix until a nice, sticky dough forms.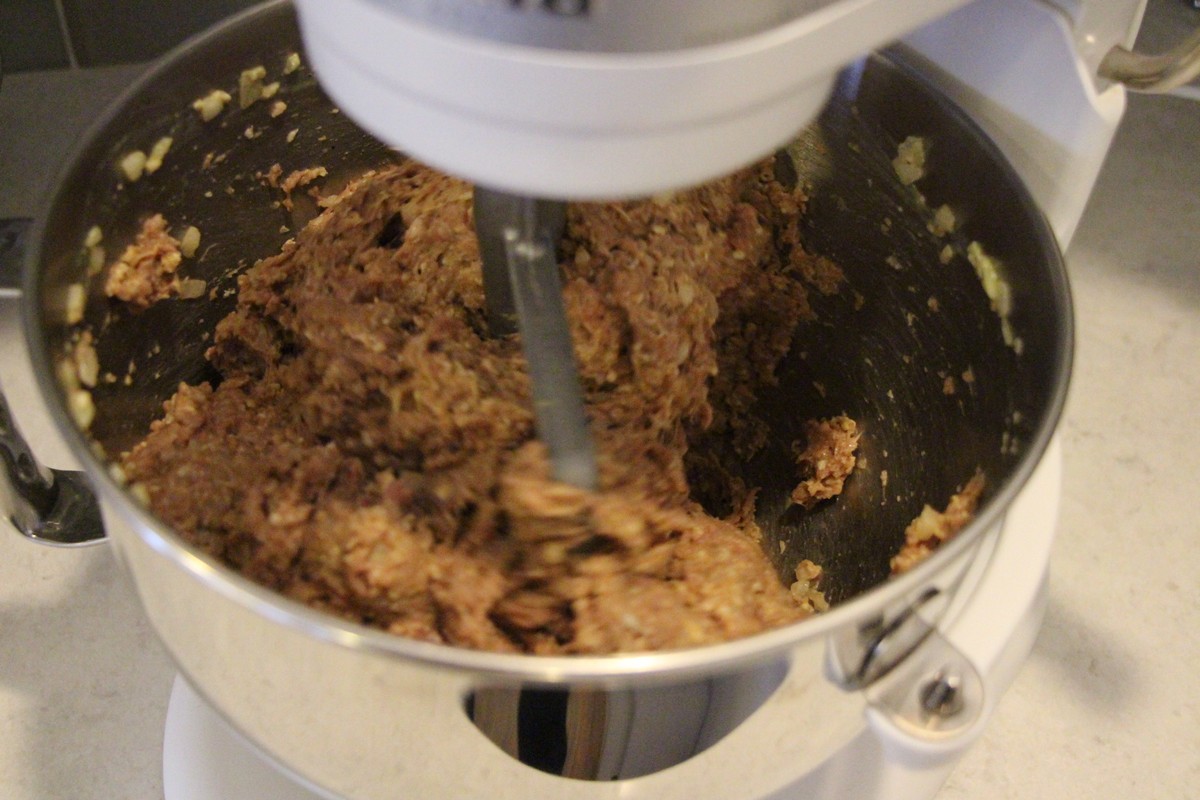 Grease a loaf pan and press the meat dough into it. I use a large loaf pan, but medium will also work.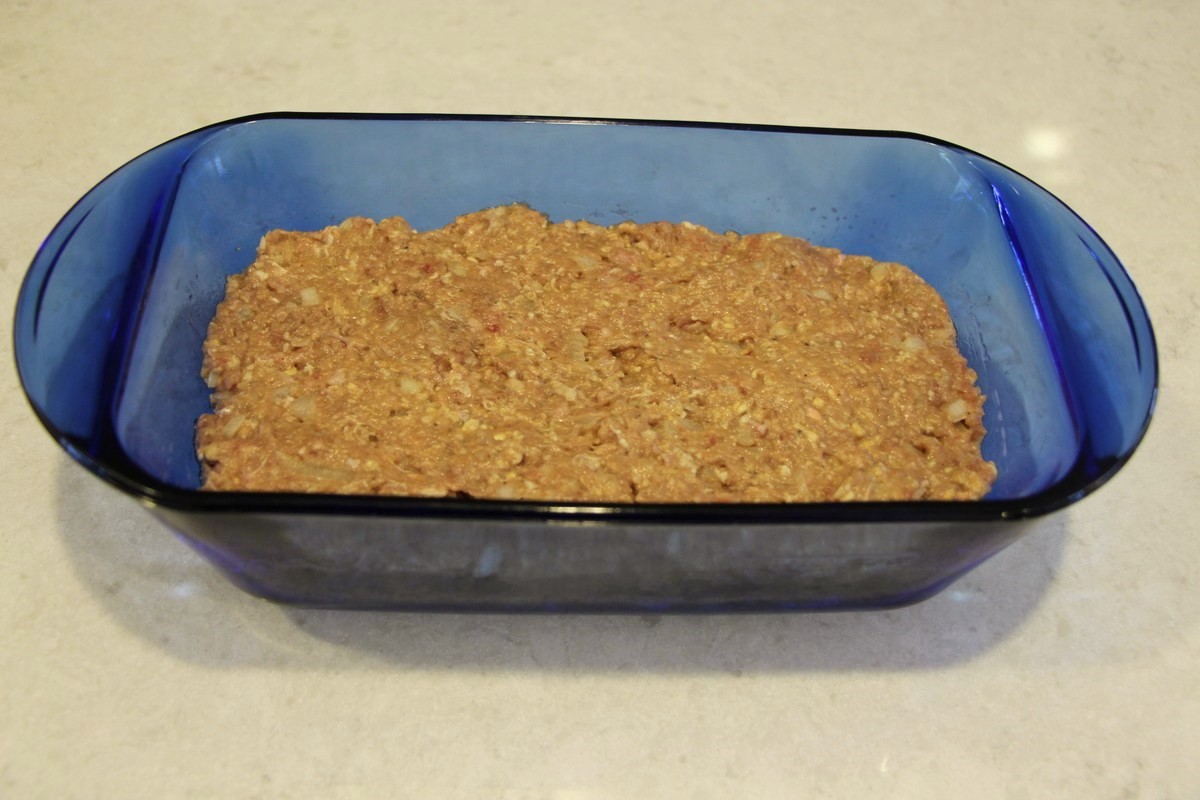 When I triple the recipe I measure equal amounts for each pan, using my trusty digital OXO scale and a bowl. This scale can measure up to 11 lbs, and the display pulls out when I use large bowls so I can still see the measurement. I LOVE it!!
I covered two of my aluminum loaf pans (these two are size medium) with aluminum foil as the old non-stick coating is peeling, so the foil helps to protect the food. I always spray the foil so the meat doesn't stick.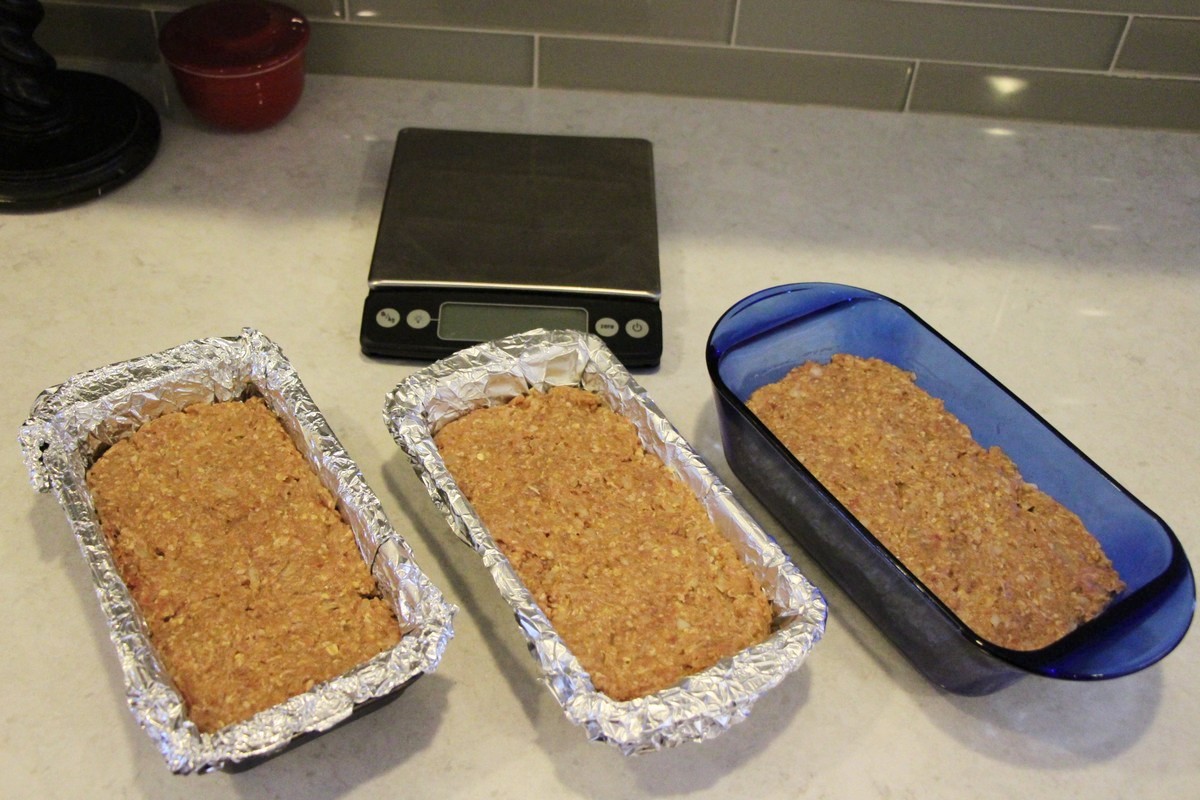 For the topping you can use ketchup, BBQ sauce, chili sauce, or you can even mix the three. This time I used a bit more ketchup than BBQ sauce, but I find that I like equal amounts the best. 2/3 cup altogether per loaf seems good, and sometimes I also add a splash of hot-sauce, about 1/2 tsp or so. Yum! Some people like to use only ketchup with a little bit of brown sugar. There are many options here and it's fun to play around a little bit.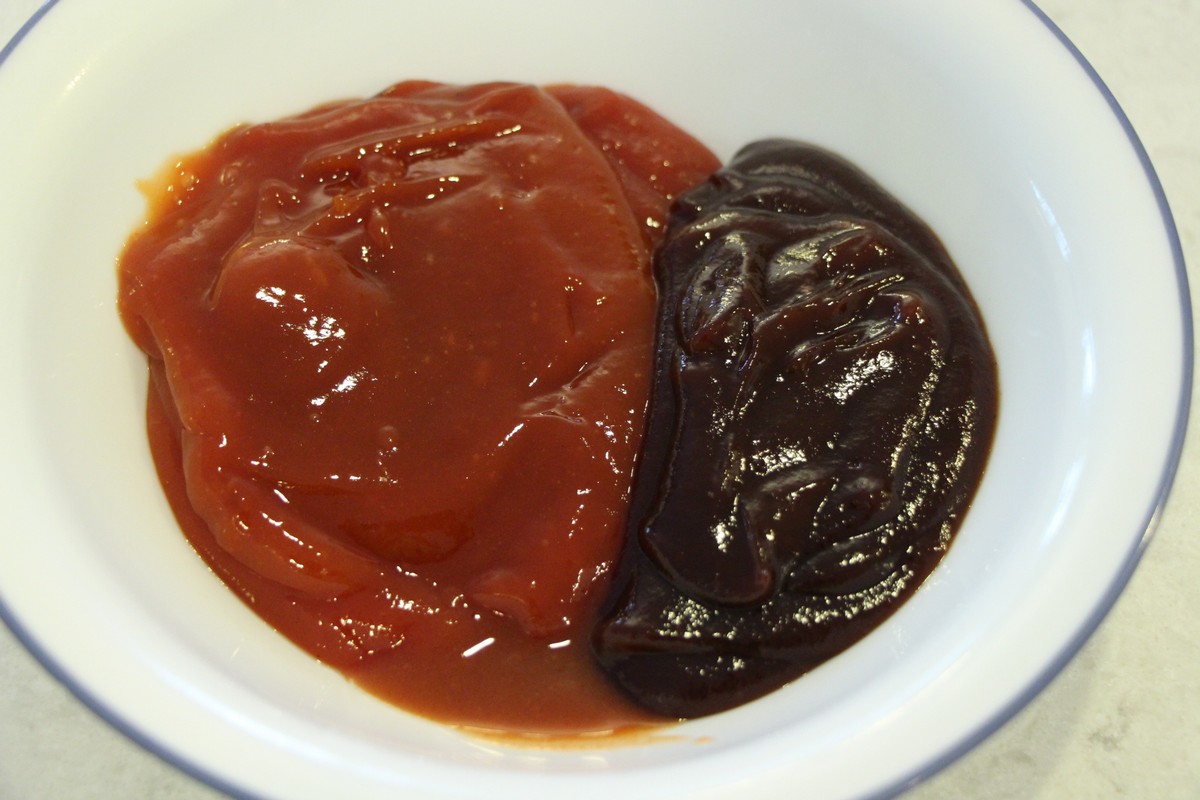 Whatever you end up using, spread the sauce evenly on top of the meat.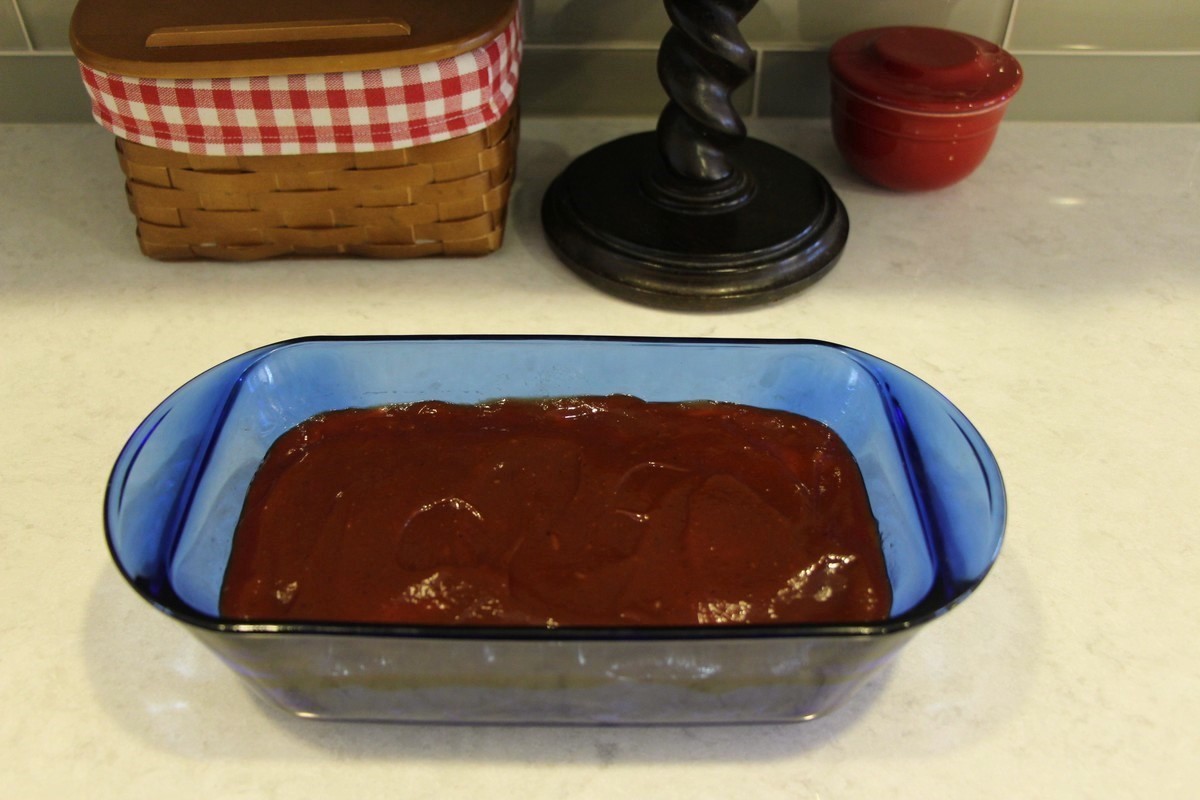 Place into a preheated oven on 375 ºF and bake for 1 hour. At times I also add some potatoes to bake along with the meatloaf, although they need a bit longer than the meat. So I stick them in the oven a half hour before adding the meatloaf to make sure they are fully cooked and tender.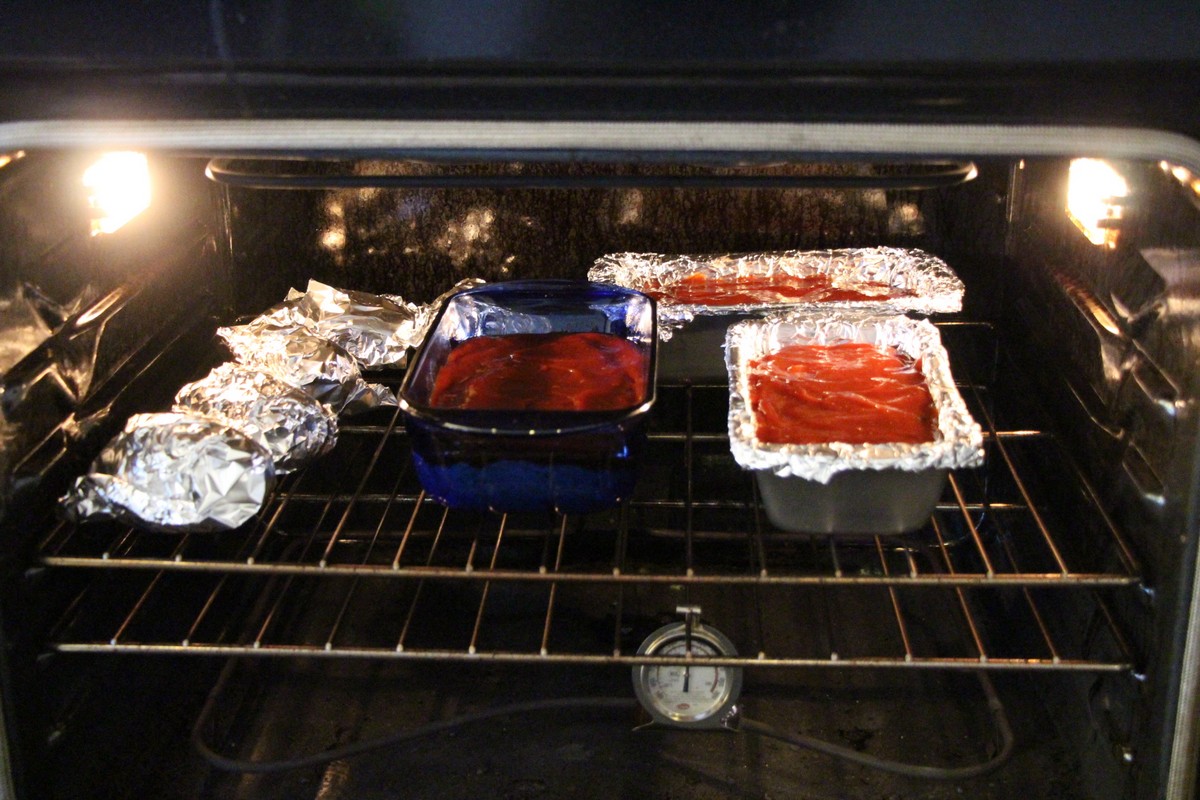 After an hour the meat should be done. If you cut into the middle to take a peek, it should no longer be pink. Also I usually find that the loaf has shrunk a little bit and pulled away from the sides, and there will be some delicious juices floating around in there.
I serve my meatloaf with potatoes and vegetables.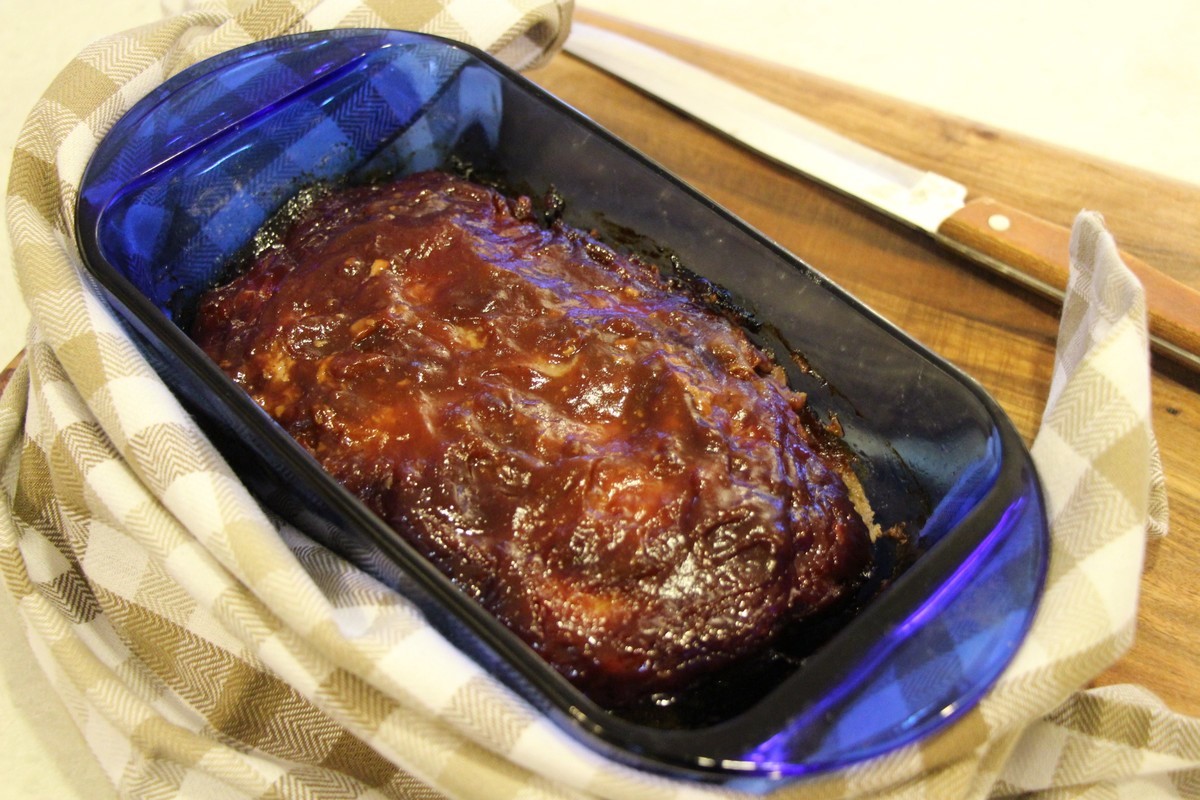 I hope you enjoyed this post and that I inspired you to try this classic, old fashioned meatloaf recipe! If so, I would love it if you left me a star rating and a comment below as it really helps me out. Fancy new recipes can be a lot of fun, but there's nothing like the food that Grandma made, using recipes that have stood the test of time: comforting, hearty food that reminds us of home, sweet home!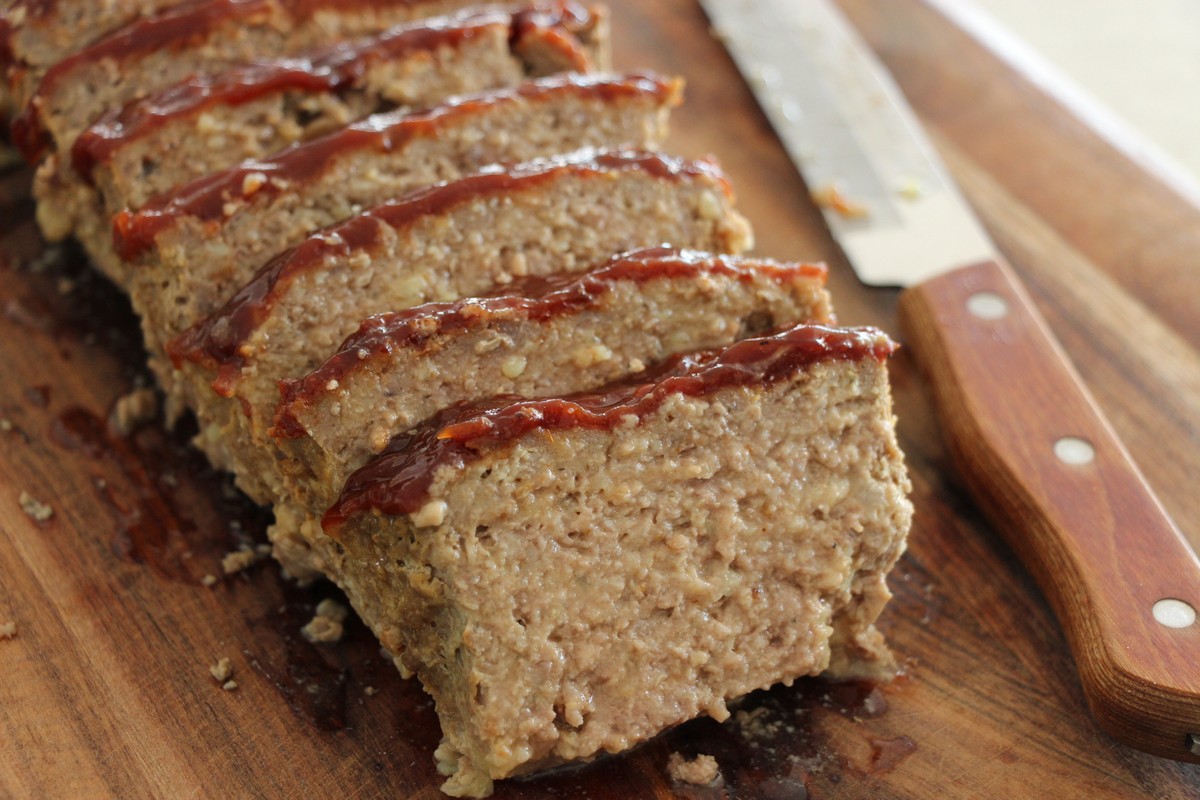 Grandma's Old Fashioned Meatloaf
This is a classic, old fashioned recipe for meatloaf, the way Grandma used to make it.
Ingredients
½ c quick cooking oats
1 teaspoon salt
¼ teaspoon pepper
¼ teaspoon sage
½ cup milk
1 egg
1 tablespoon mustard
1 teaspoon Worcestershire sauce
1 small onion, finely chopped
1 Lb ground beef
⅓ cup ketchup
⅓ cup BBQ sauce, optional
Instructions
Preheat oven to 375 degrees F.
Combine oats, salt, pepper, and sage in a medium bowl.
Add milk, egg, mustard, Worcestershire sauce, and onion, and stir until well blended.
Add ground beef and work all ingredients together, mixing well with a wooden spoon until combined.
Press into a greased medium or large loaf pan.
Mix together ketchup and BBQ sauce, or omit BBQ sauce and double the ketchup. Spread on top of the meatloaf.
Bake for 1 hour until center is no longer pink.