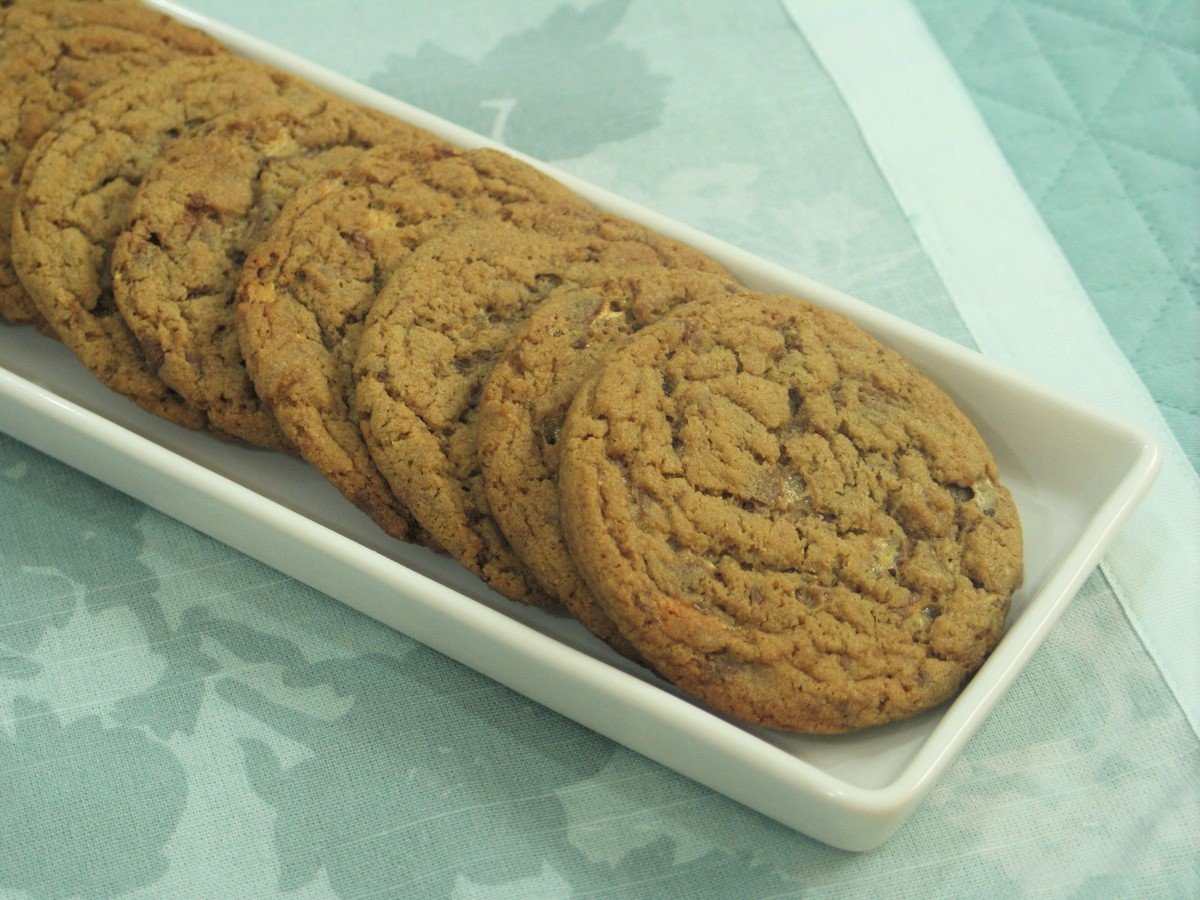 One of the cookie recipes my family has come to treasure the most, Malted Milk Cookies,  is a recipe I originally found in Taste of Home Magazine years ago. These unique cookies quickly became my husband's all-time favorite. And with good reason: Rich flavor and chewy-crunchy texture, in addition to looking very inviting and simply beautiful! It is an excellent recipe that I have shared with a multitude of people over the years. People go Ga-Ga over these scrumptious cookies, and if brought to a pot-luck or party, they go hunting to figure out who made them in order to ask for the recipe! These cookies contain ingredients that aren't commonly found in ordinary cookie recipes, but still are amazingly fitting flavor wise, which make them different in a truly special way.
If you do try this recipe, I would really appreciate a quick comment with a star rating (option found immediately under each recipe). It helps me out tremendously! Thanks in advance!
To give unique, but really special flavor to these cookies, malted milk balls are crushed and added to the batter; and even though I'm normally not a fan of these candies, they are an absolutely fantastic addition to this recipe! But it doesn't stop there: just a small amount of chocolate drink mix is also added, which boosts the flavor without giving away that it's chocolate… Sneaky, huh? And 2 teaspoons vanilla, not just the standard 1, also a flavor burst! And of course, really butter and none of this margarine or shortening stuff.
These are the ingredients needed for this recipe: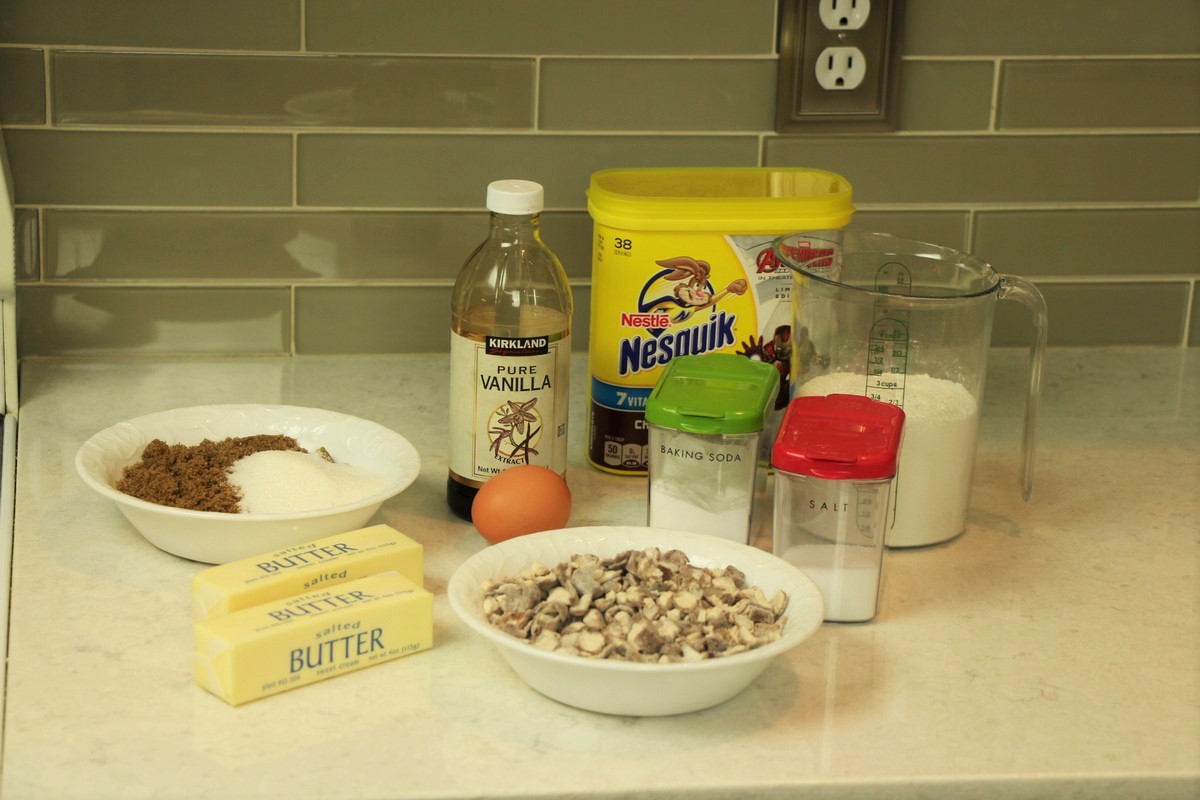 Sugar, brown sugar, butter, egg, vanilla, flour, chocolate drink mix, baking soda, salt, malted milk balls. Do not use margarine or shortening in this recipe; using real butter makes a big difference in the flavor. And use real vanilla extract if you can. The brown sugar helps make the cookies chewy plus it adds flavor.
Here's what you do:
Put the sugars and butter in a large bowl.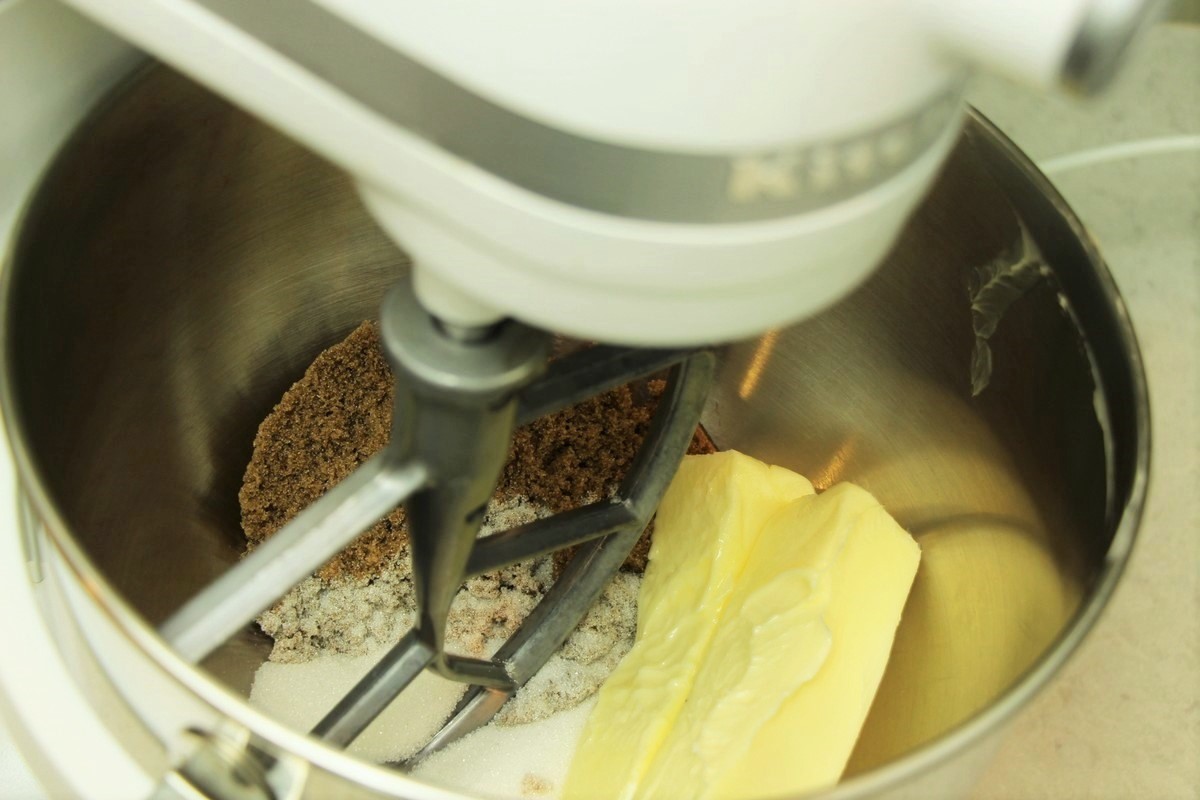 Cream with an electric mixer until light and fluffy and the color is much lighter.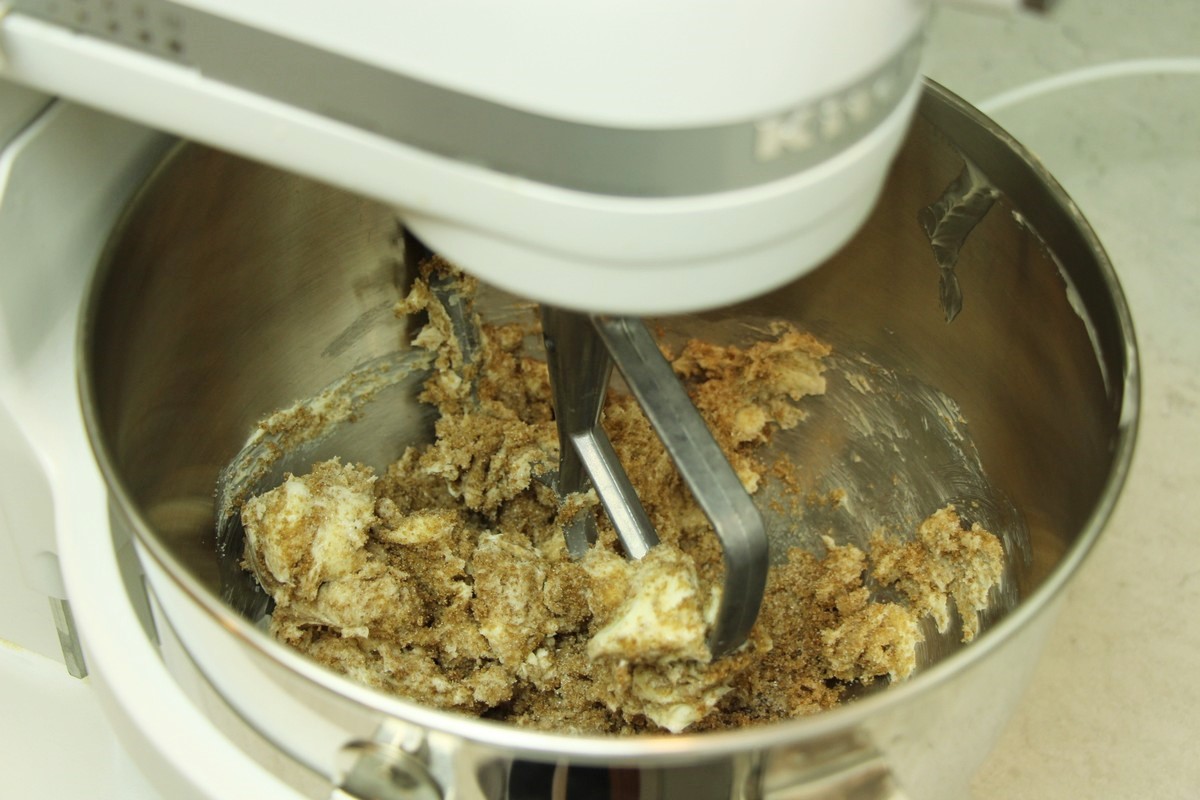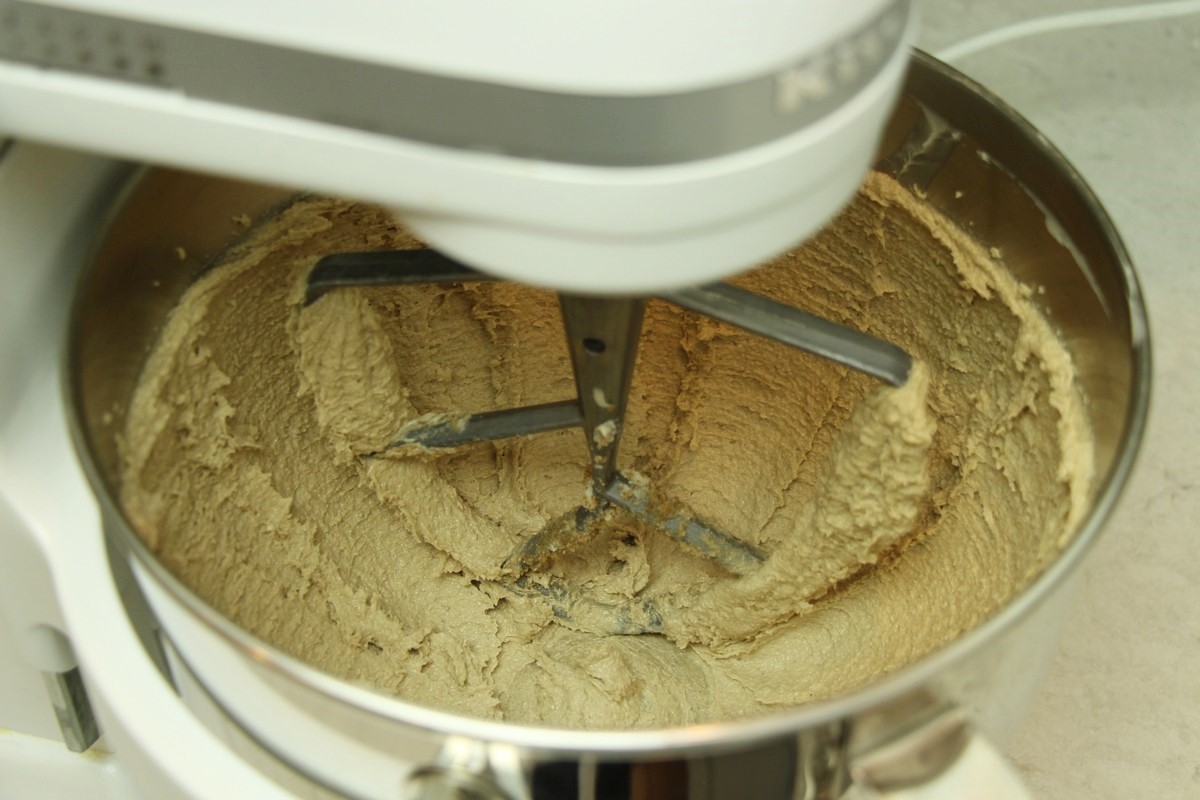 Scrape down the batter, then add egg and vanilla. Stir well.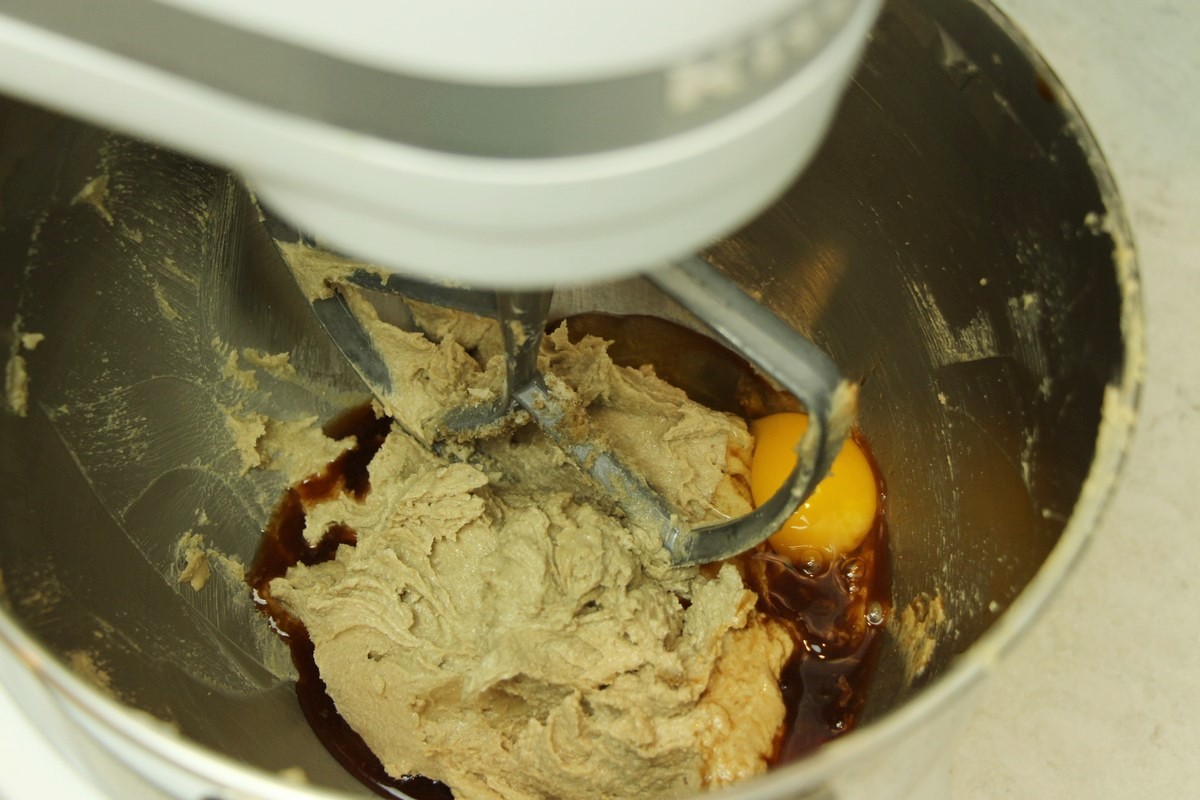 Mix together flour, chocolate drink mix, salt, and baking soda.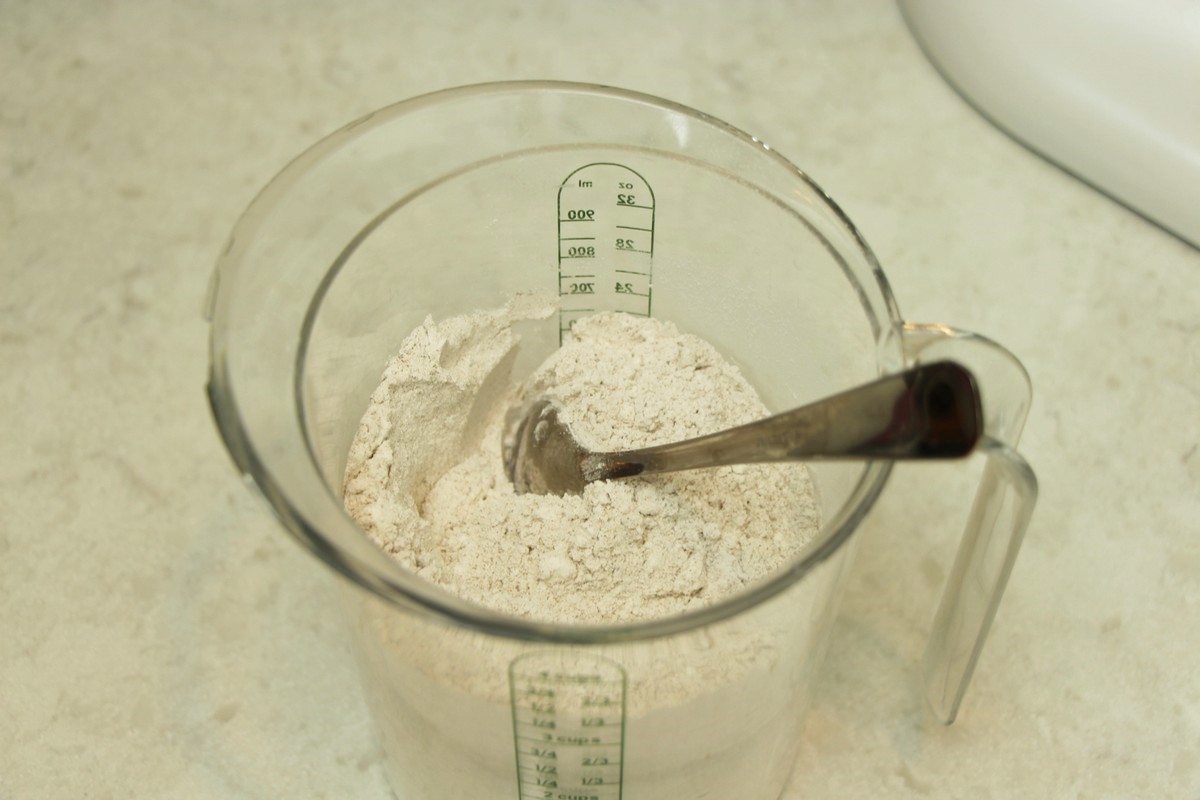 Add to the batter in thirds; beat after each time just until combined.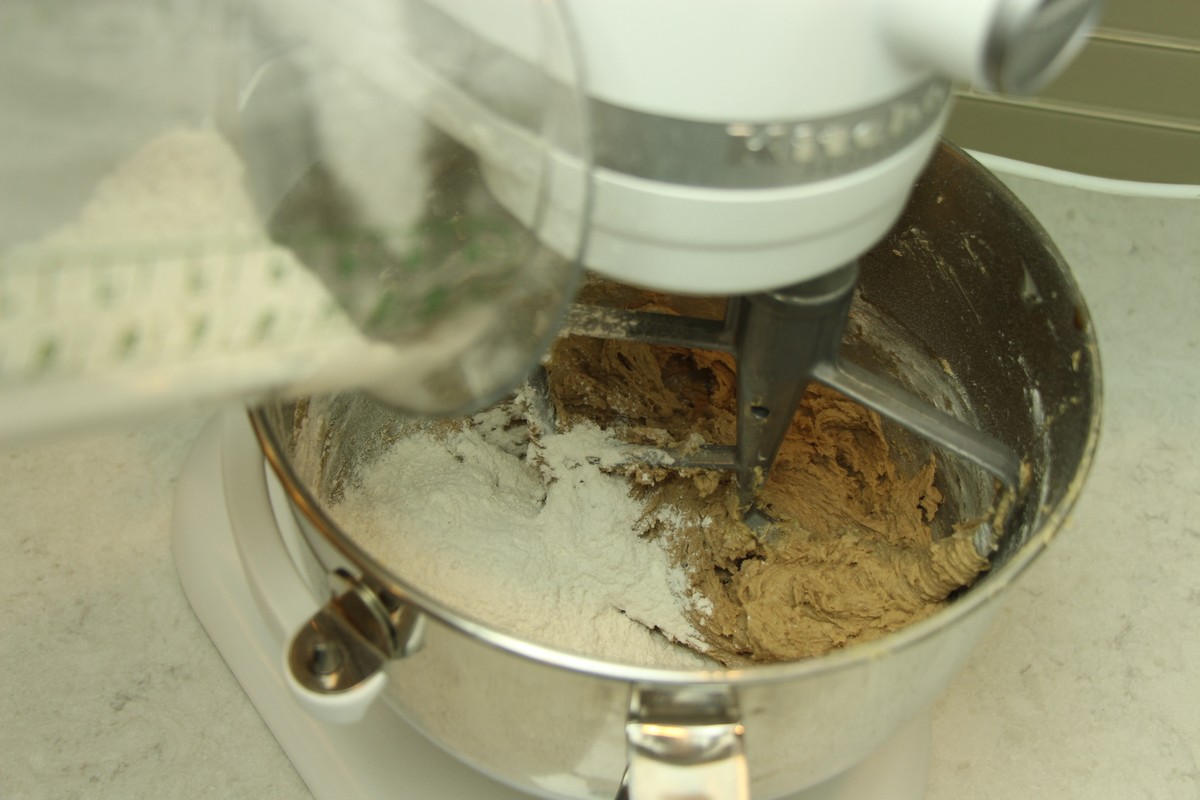 Crush the malted milk balls. I like to put them in a quart size zip lock bag, then pound them with the flat portion of a meat tenderizer until the pieces are about the size of peanuts, no larger or they will cause uneven melting and spreading of the cookies.
This is a perfect job for kids to do. My son was excited to get the job of pounding them to pieces!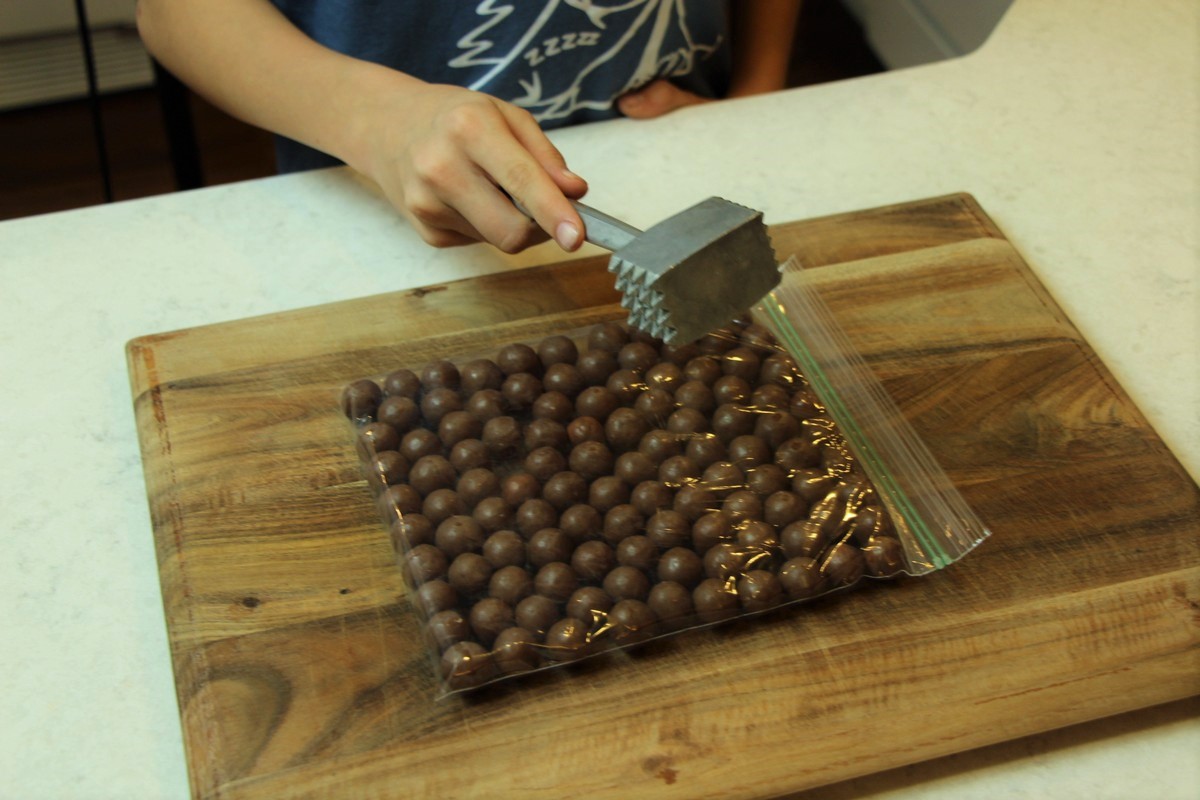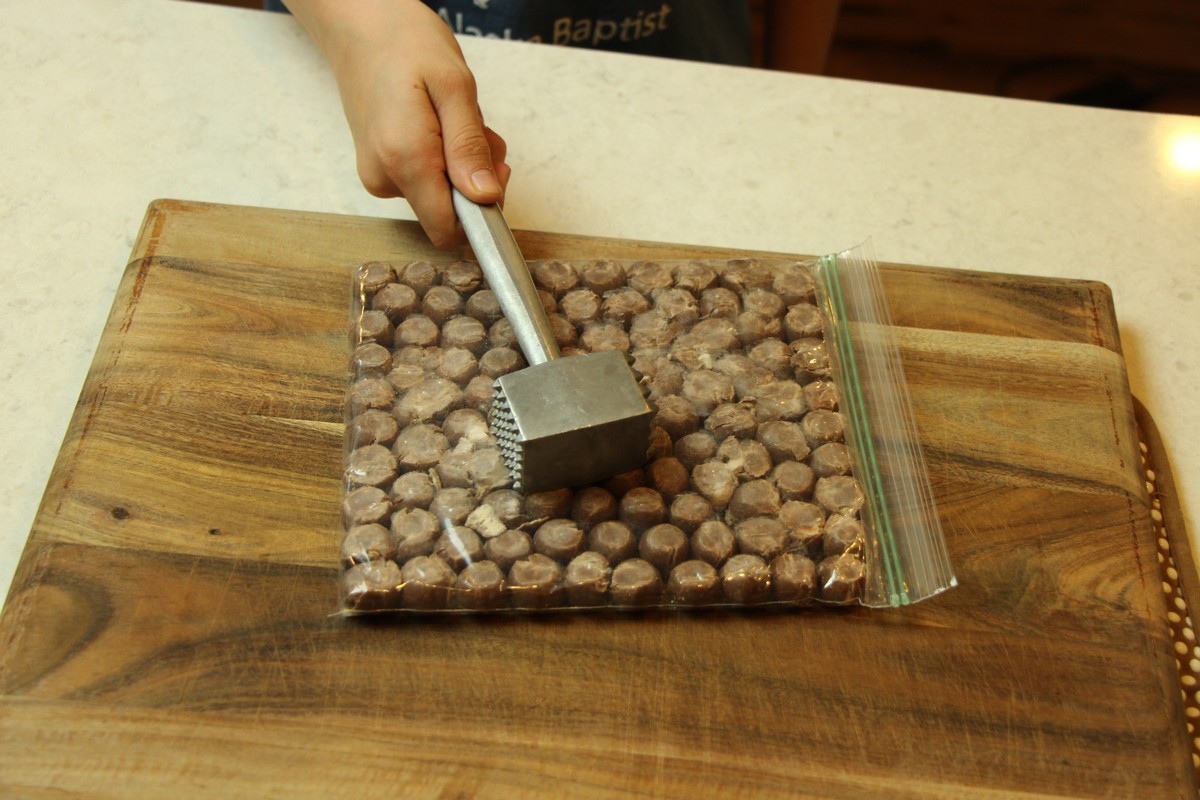 This is about what they should look like: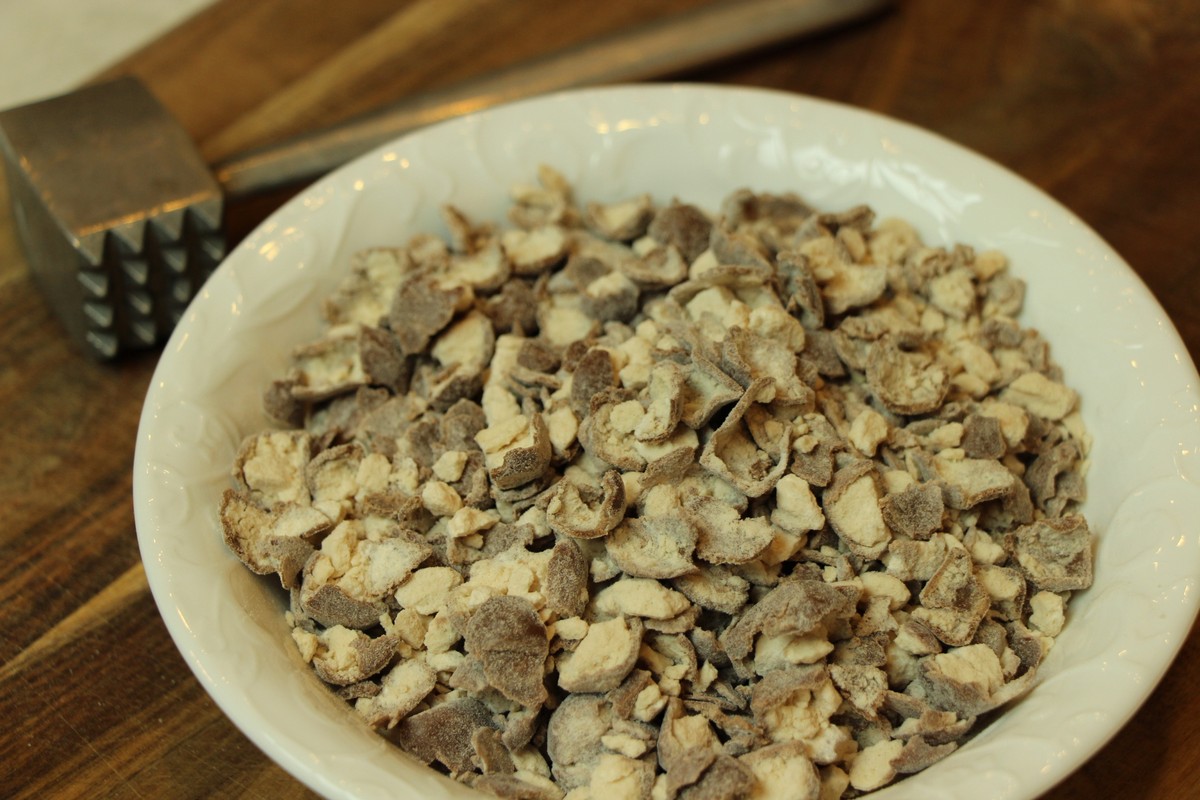 Add them to the batter and stir until well blended; you may have to do this by hand if your mixer doesn't pick up the pieces on the bottom of the bowl.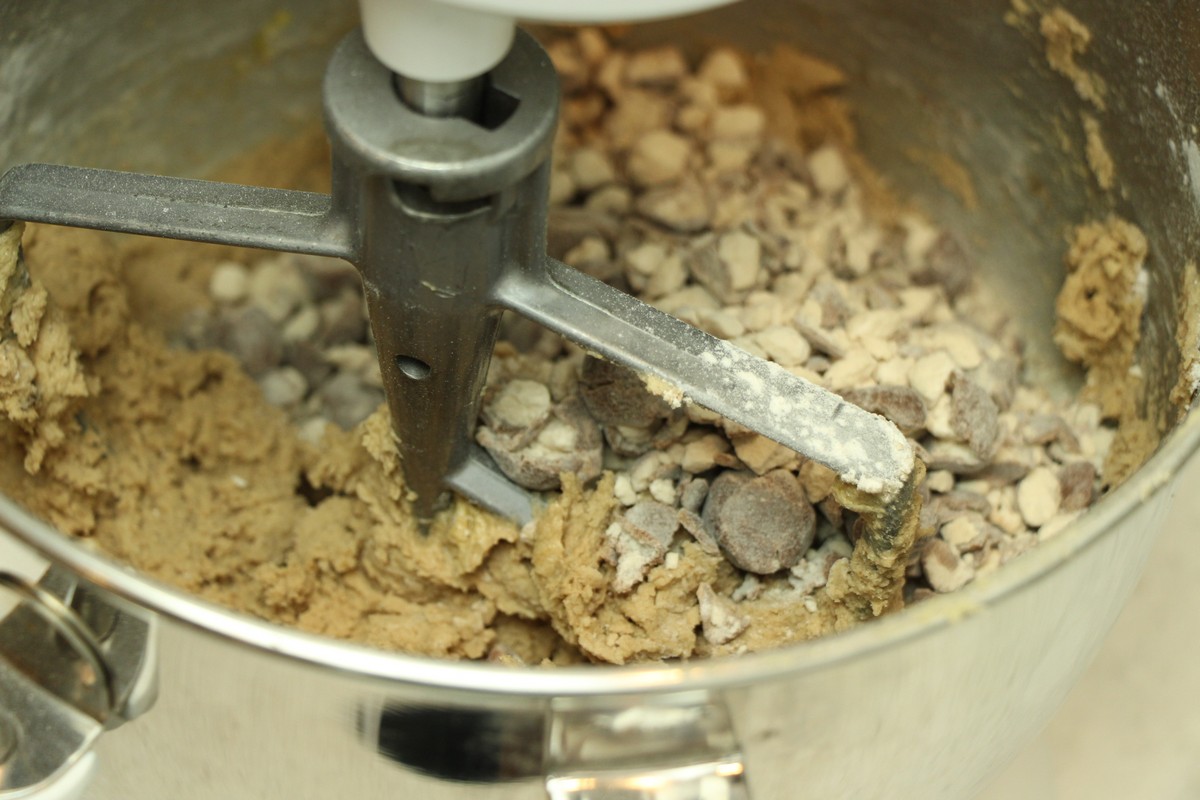 The dough is now ready to be used.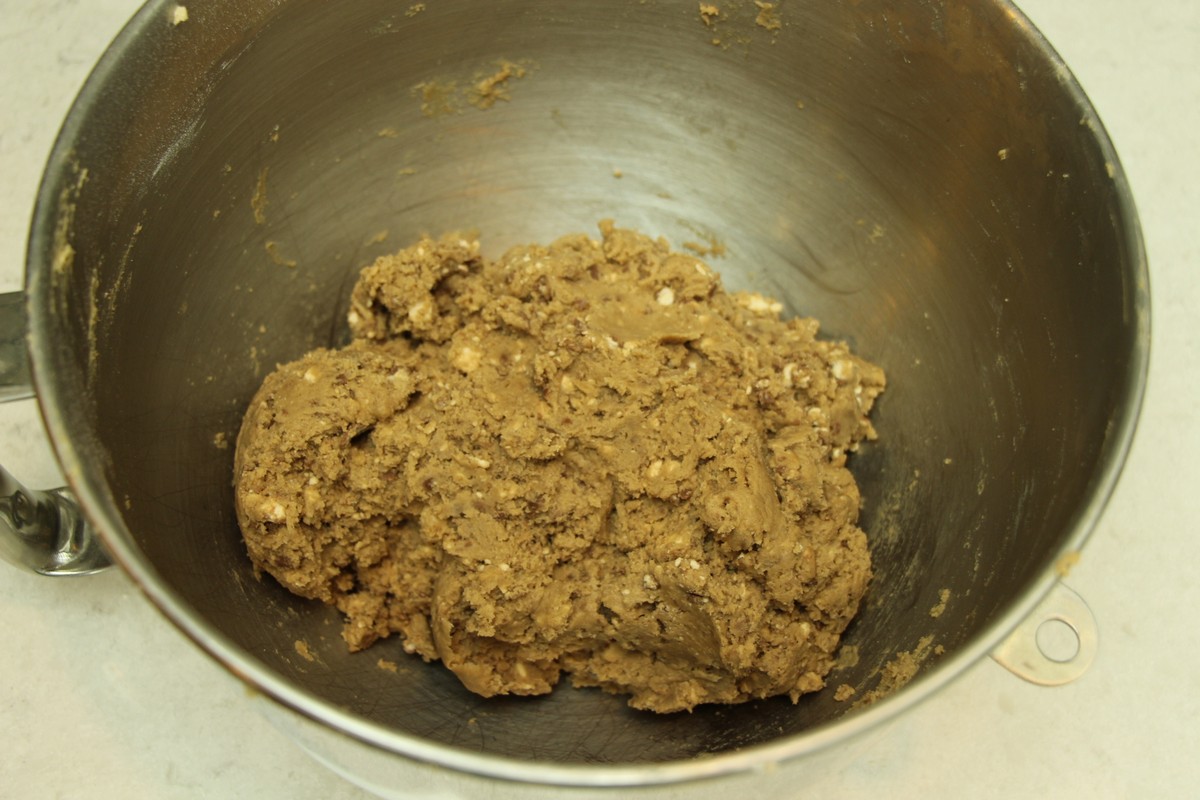 I like to use my ice cream / meatball scoop to shape the cookies; they turn out very round and even this way. See this post for ideas on how to bake perfect- and professional looking cookies.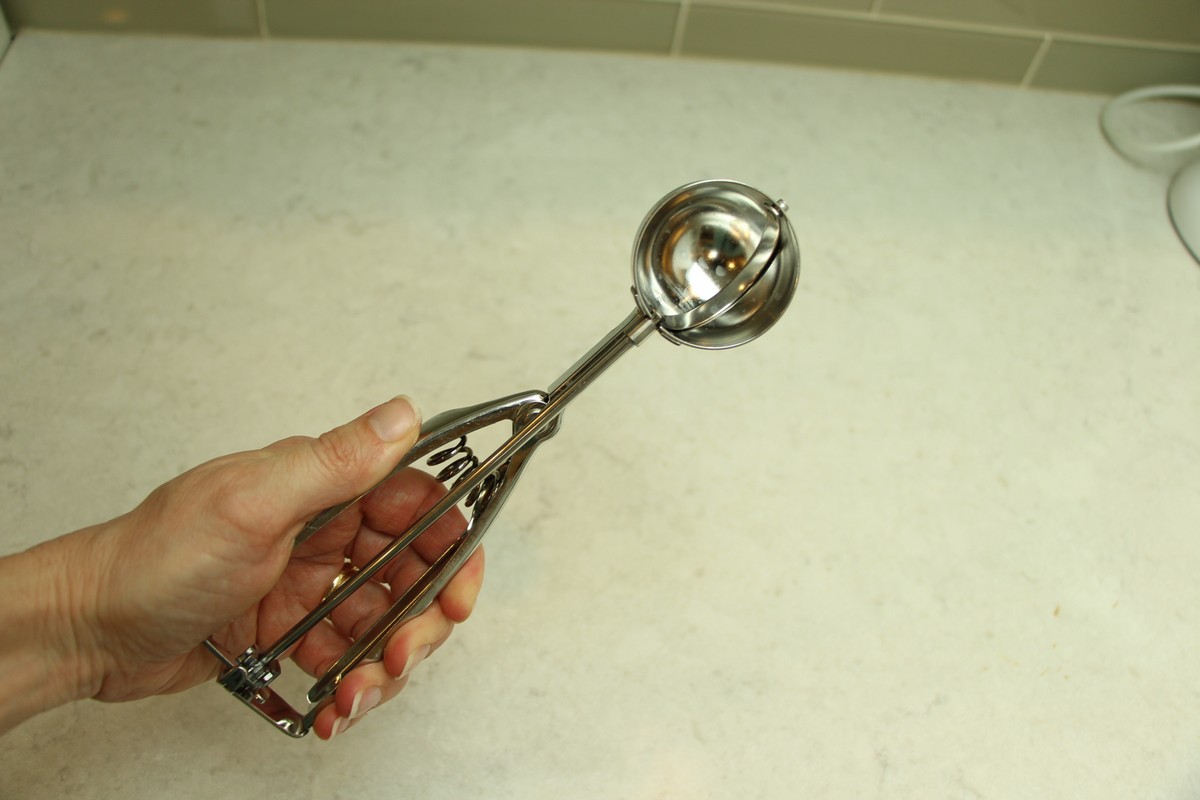 I drop them onto a parchment-paper lined cookie sheet, approximately 1 1/2 -2 in. apart. Again, more information on why, in that same above link. Be aware that parchment paper is different from wax paper; they are not interchangeable. If you put wax paper into a hot oven, it will smoke and might catch on fire; wax paper does not tolerate the heat from an oven. Parchment paper is still somewhat slippery and prevents baked goods from sticking. It comes in a roll and can be found along with plastic bags, foil etc. at the grocery store.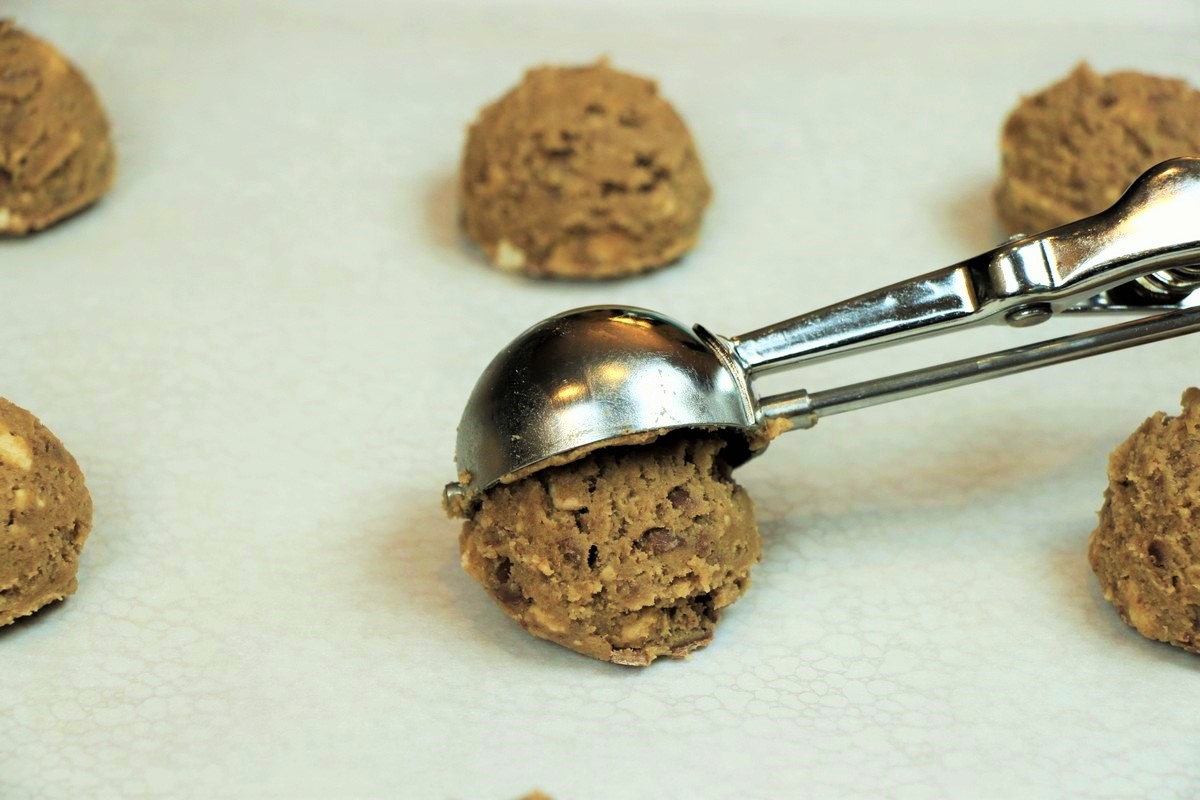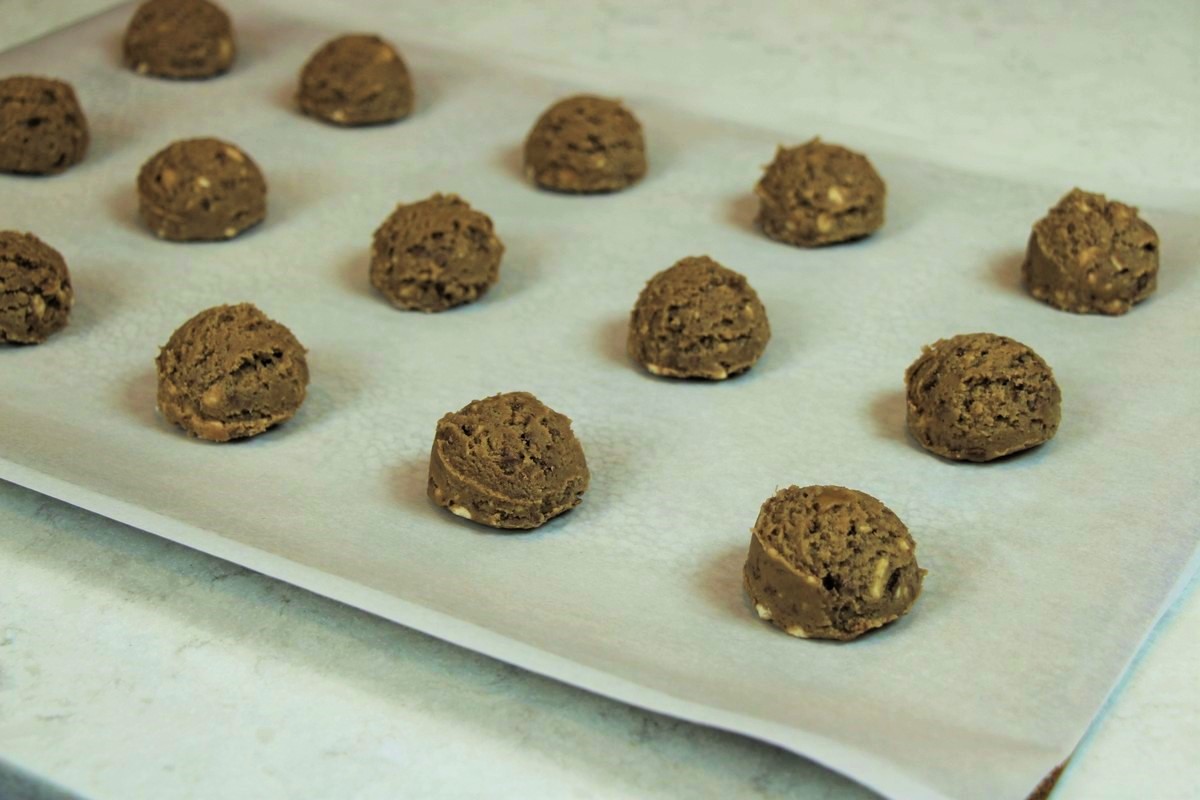 Bake at 375 degrees F for approximately 10 min. or until some of the edges start to deflate. Pay close attention the last couple of minutes!
This is TOO EARLY: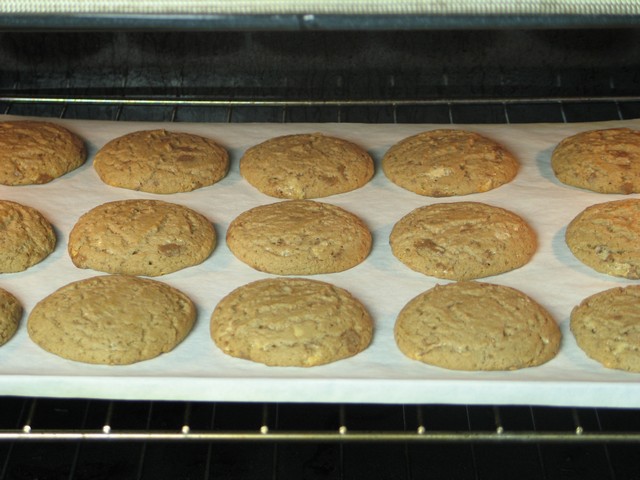 This is more like it: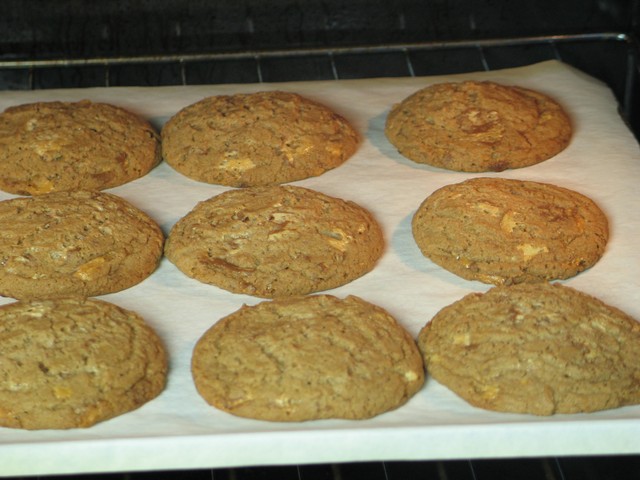 This is the perfect time to take the malted milk cookies out of the oven if you like chewy cookies. I gotta tell you, chewy is IT for these cookies. They won't be soft, but will have a firm chewiness to them.
If you wait until they deflate completely, they will be crispy, which is also very good, though my family definitely prefers them chewy.
TIP: When you take the cookies out of the oven, slide the whole sheet of parchment-paper with cookies off from the baking sheet and directly onto the counter top to cool. The cookies will hold their shape much better and will cool down much faster than if you transferred one by one to a rack.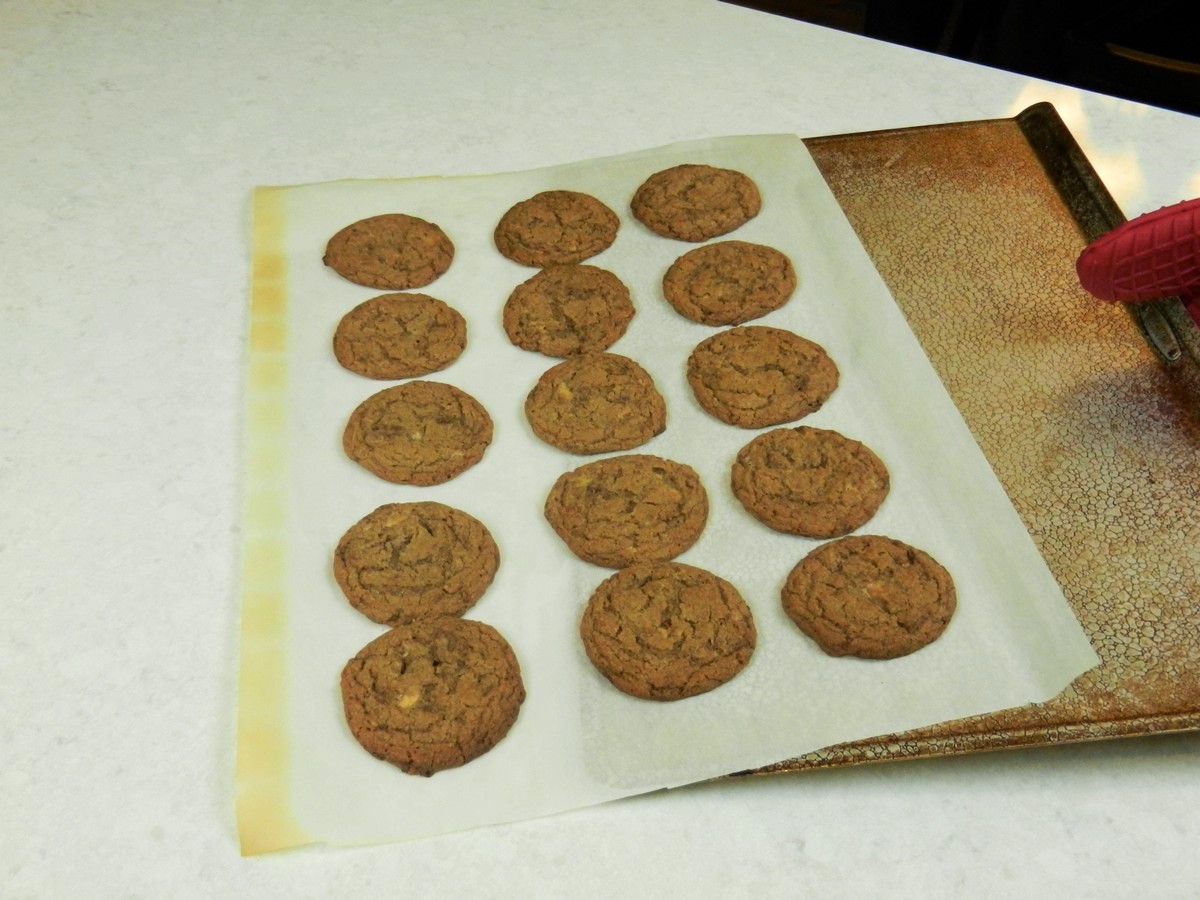 The cookies will deflate quickly once out of the oven. I like to pull them over to a cool part of the counter top after a little bit, to make them cool down faster yet.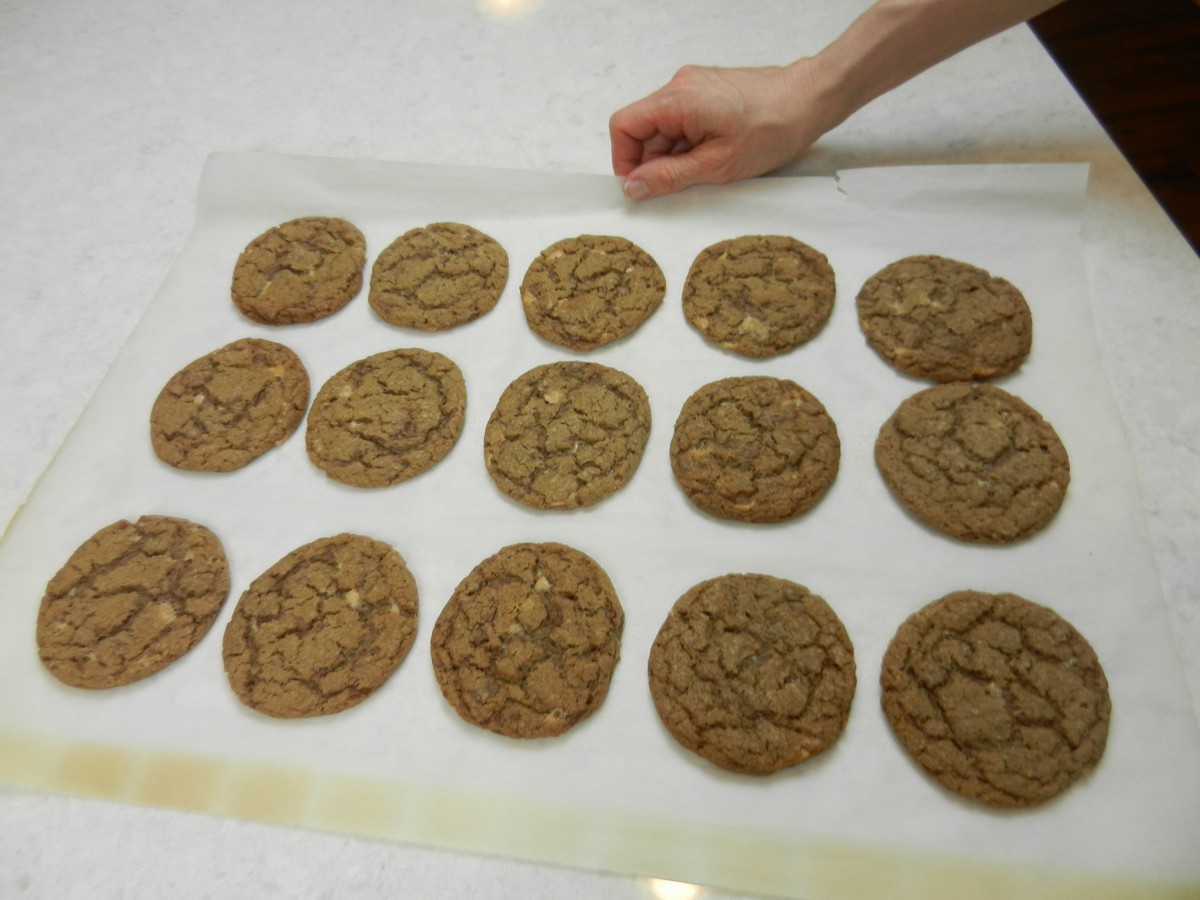 These cookies are so flavorful and amazing, chewy and somewhat crisp at the same time, with malted milk balls crushed into the buttery batter! This scrumptious from-scratch recipe is truly special and a big favorite in our family! I hope you found this picture guide helpful. Please comment and rate this recipe if you try it; option is found immediately under the recipe. Thank you!!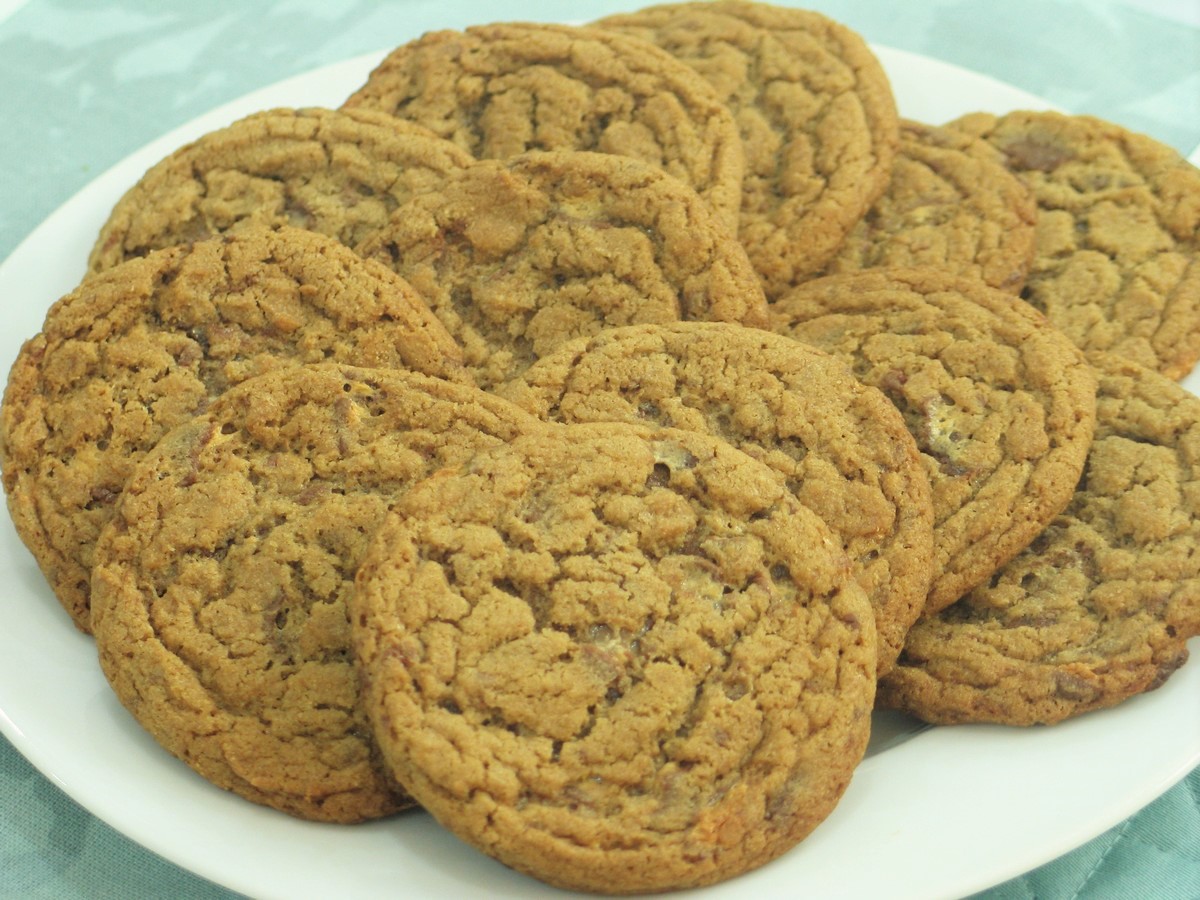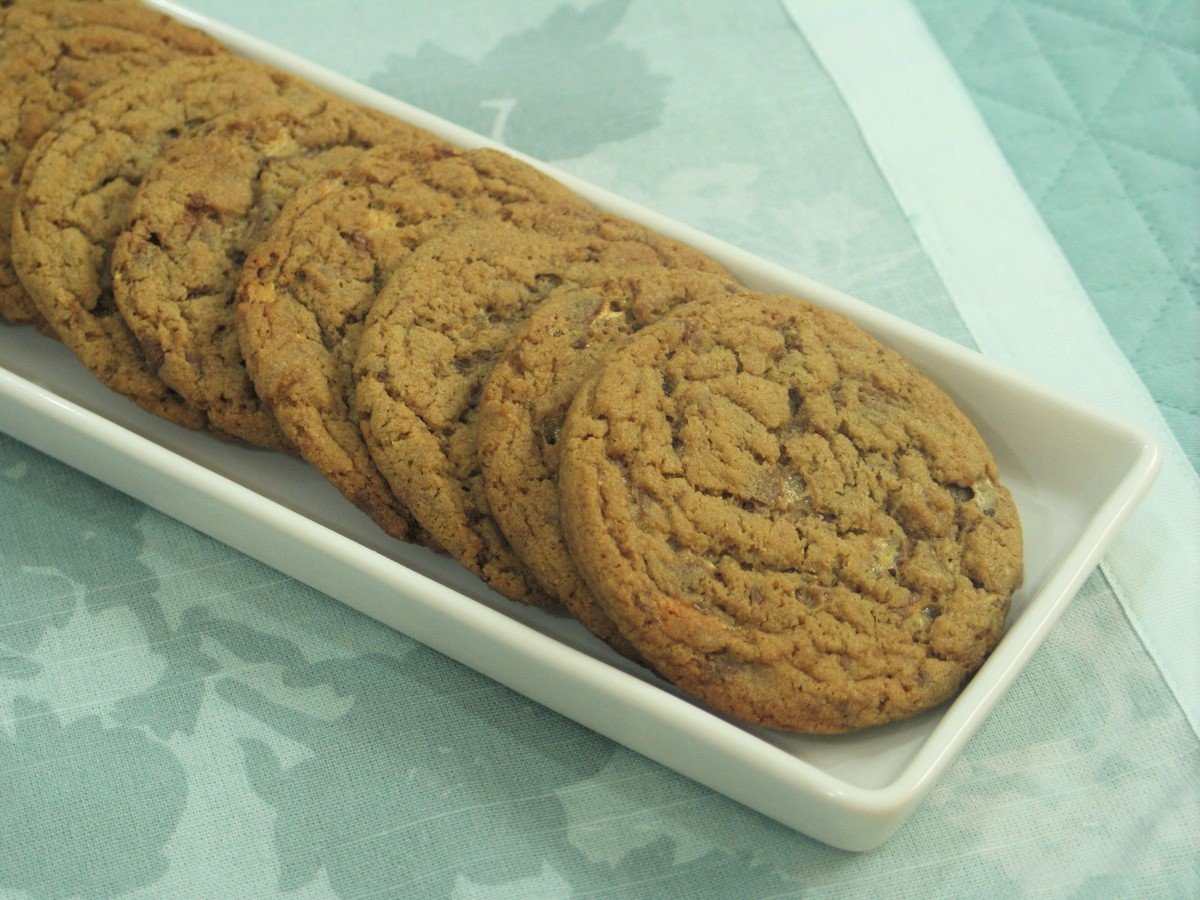 Malted Milk Cookies
These cookies are wonderfully flavorful, with a firm, chewy texture thanks to the crushed, malted milk balls, hint of chocolate and double vanilla kick.
Author:
The Country Basket
Ingredients
1 c softened butter, no substitutes
⅓ c sugar
¾ c brown sugar, packed
1 egg
2 tsp vanilla extract
2¼ c flour
2 Tbsp instant chocolate drink mix
1 tsp baking soda
½ tsp salt
2 c malted milk balls, crushed into peanut sized pieces
Instructions
Beat butter and sugars until light and creamy.
Stir in egg and vanilla.
Mix together flour, chocolate drink mix, baking soda and salt.
Add ⅓ of the flour mixture at a time to the batter, stirring well after each time.
Add the crushed, malted milk balls, stir well.
Drop by tablespoon fulls onto a parchment paper lined cookie sheet, shape using an ice cream scoop.
Bake at 375 degrees F for 10-12 min. or until set, when edges.of cookies start to flatten or deflate.
For chewy cookies, take them out as soon as a couple of the edges start to deflate.
For crisp, wait a couple more minutes until they start to deflate in general.
Take them out of the oven; slide the parchment paper with cookies off from the cookie sheet onto the counter top to cool.