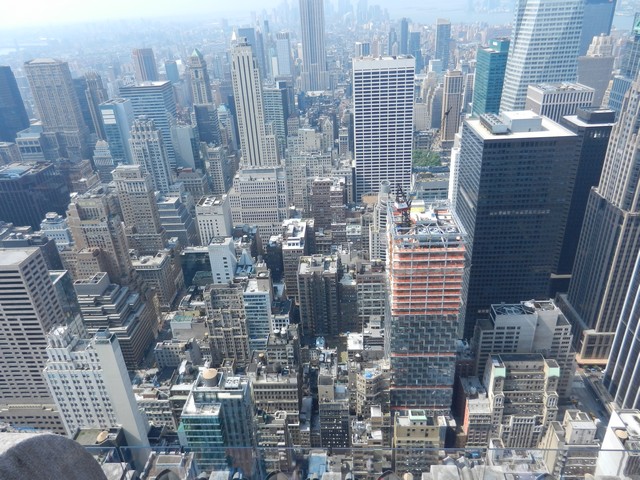 New York City, view from The Rock.

After a short break during a busy time in my life, I am back to blogging again!
My summer has been unusually busy this year, with a lot of running and taking care of various commitments, as well as a couple of long distance trips away from home. We went on a family vacation to New York in May, and I went by myself to Norway in June to visit family. Since then I've been playing catch-up games, and life is just now starting to calm down a little bit. It has been a great summer so far for me, even with all the craziness! But at this point I am expecting to be able to post again on a regular basis.
During my trip to Norway, I was able to visit my parents and brothers with families, and had a wonderful time! It was so good to see them all again! It sure was quite the transition to go from temperatures in the 50's (10-15° C) in Norway, to 105°F and high humidity (40° C) at home in the Midwest. This is unusual for our area, but nevertheless!
It was also my first visit to New York. We had a lot of fun going to the various tourist attractions, and experiencing this magnificent city! Even though by nature, I am more of a country gal, I must say I enjoyed New York City tremendously! I was expecting masses of people and police everywhere, including lots of lots of traffic and noise. This impression was right on for certain places, but we quickly found out which streets to avoid if we really were set on getting from point A to point B. A lot of people were also very friendly and helpful, which I did not expect but was very happy to see. And I'm not talking about fellow tourists and students, but people in business suits or others who obviously live there and commute to and fro on a daily basis.
We were able to visit a lot of the typical tourist attractions, including a bicycle ride in Central Park, which was one of the highlights for me. After having walked the busy streets for several days, and getting on the subway to travel to other areas of town, it felt so good to enter this lush, beautiful park, and experience calm and beauty in the midst of such a busy city.
This picture was taken from Rockefeller Center, or "Top of the Rock", as they say. It's amazing to see such a great view of Central Park; it really hits home just how large this park is!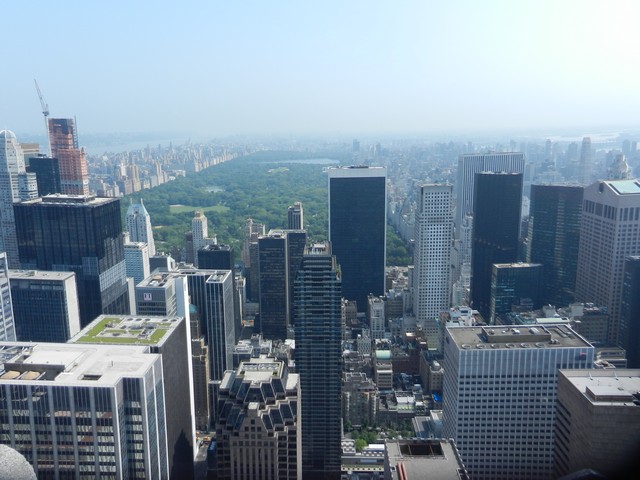 I also loved seeing New York City from the harbor! Staten Island ferry was free, and offered a brilliant view of the city, as well as the Statue of Liberty. We left late in the afternoon, so that gave us a chance to see the city both in daylight and after dusk.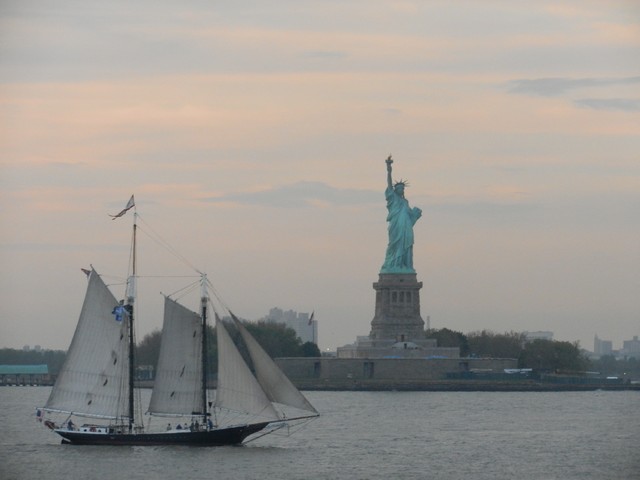 This next picture was actually taken from a different ferry, while we were on our way to Liberty Island and Ellis Island.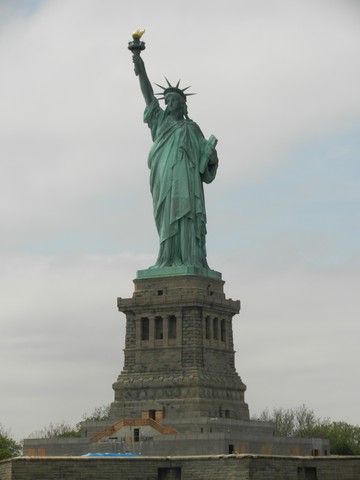 I am planning to post some more recipes soon, along with some tips from the kitchen, garden updates and the like. But first, some thoughts on washing machines, which you can read about by clicking this link to Comparing Front Loading Washing Machines, Pros & Cons.
I wish you all a wonderful summer, and hope to see you visiting my blog often, and maybe leaving a comment here and there to show me your continued interest in my posts!