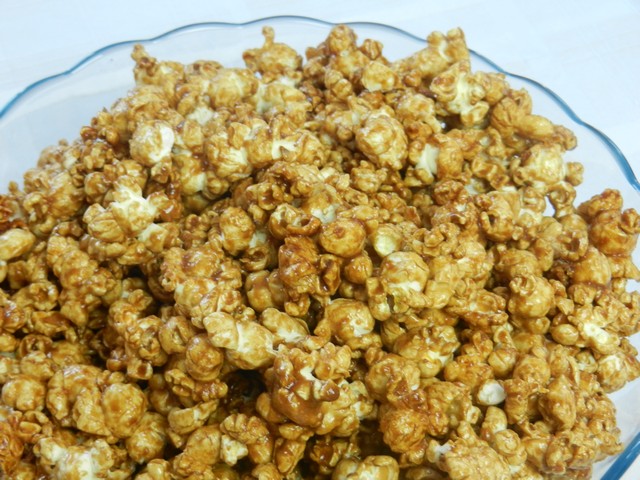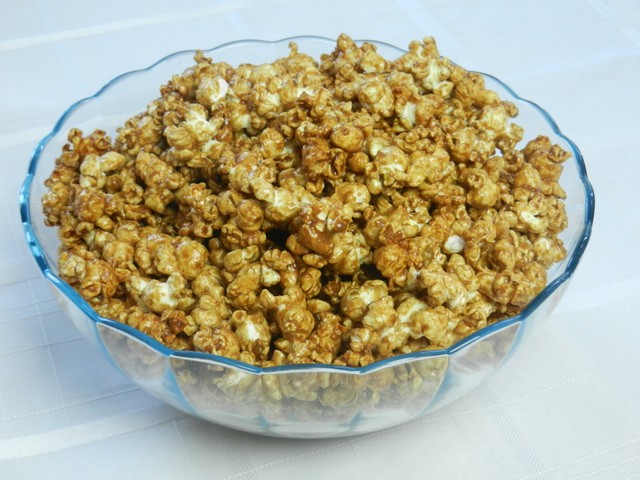 Butter-Crunch Caramel Corn Recipe; Quick, Easy Crowd Pleaser
Crunchy, golden caramel corn, made with real butter, is so easy to make at home! This recipe is truly delicious, and a snap to make! I've always loved Cracker Jack's, but this recipe beats Cracker Jacks any day! And it's naturally gluten free, too! I had never even considered that caramel corn could be made at home, until my friend Shari Fletcher impressed me greatly by serving a big bowl of it to a crowd of kids and adults. When she shared the recipe with me and explained how quick and easy it was to do, I was truly amazed! Shari is a wonderful cook with so many awesome ideas, and "quick & easy" along with "flavorful" seems to be her specialty. I love getting recipes from her! Thank you, Shari!!
If you do try this recipe, I would really appreciate a quick comment with a star rating (option found immediately under each recipe). It helps me out tremendously! Thanks in advance!
How to Make Crunchy Caramel Corn at Home
You start out by popping popcorn; you'll need approximately 4 – 5 quarts popped.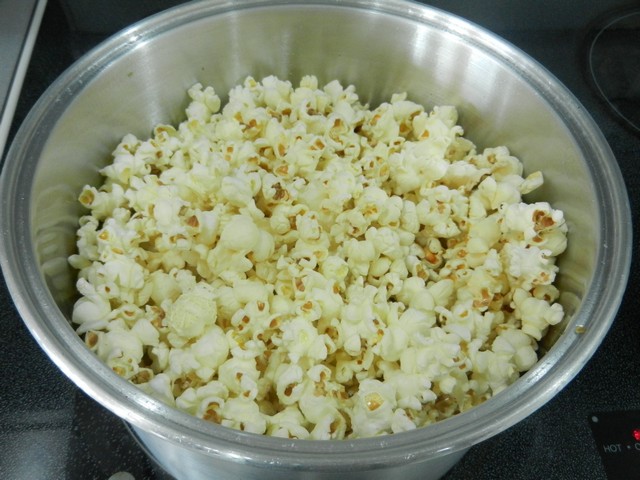 Spray the inside of a large paper bag (a shopping bag is perfect) liberally with cooking spray, then pour the popped popcorn into the bag.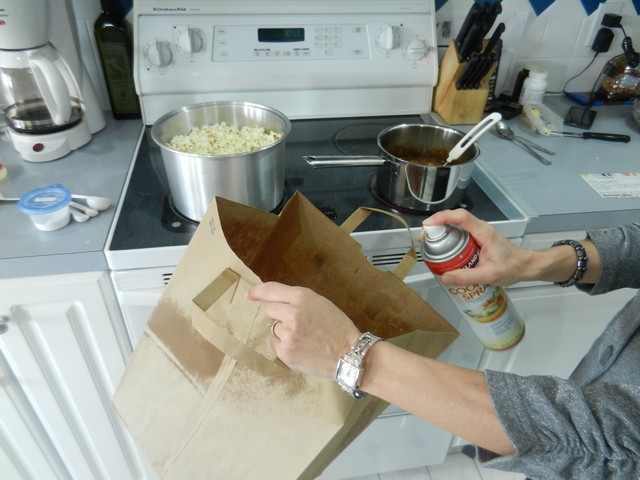 You make the caramel by combining real butter, brown sugar, corn syrup, salt, and vanilla in a heavy sauce pan.
Bring to a boil while stirring; time for 1 minute once it's really boiling well. The next few pictures show you what that looks like: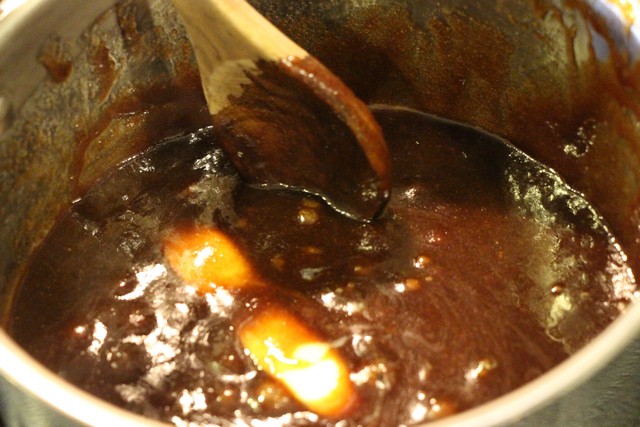 Make sure to bring the sauce to a full, rolling boil; it's almost there now… Just wait another few seconds.
As shown on the next picture, now is the time to start the timer! At this point, like the picture shows, it's boiling very well. Once it's cooking like this, set the timer for 1 minute.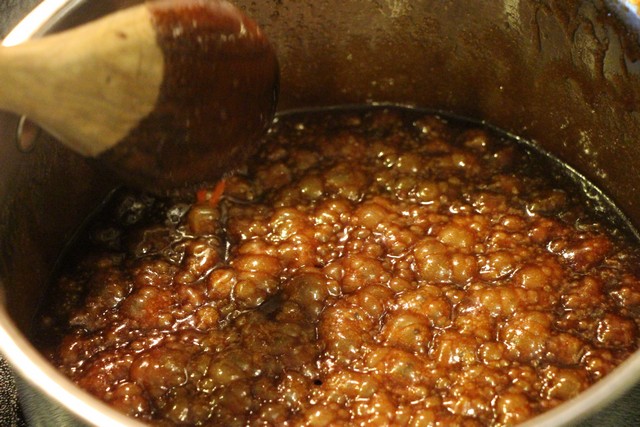 Stir and cook.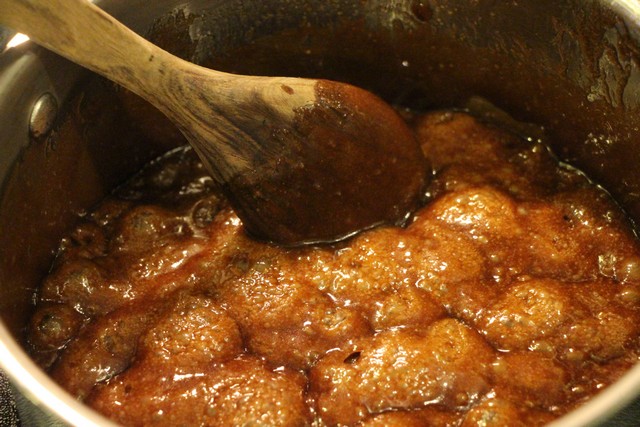 After the 1 minute is up, remove from the heat. Add 1 tsp baking soda and stir well. The sauce will start to foam and change to a lighter brown color. Work quickly.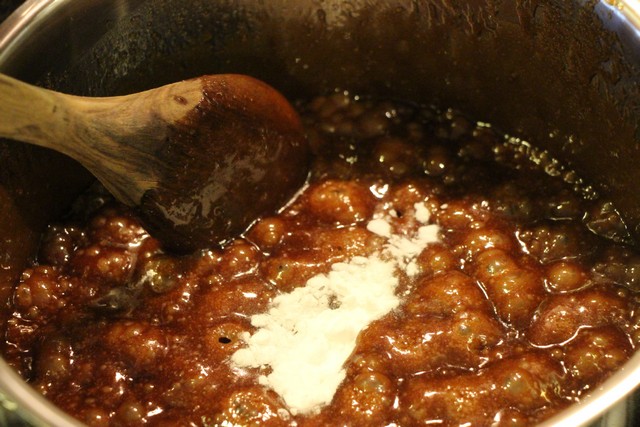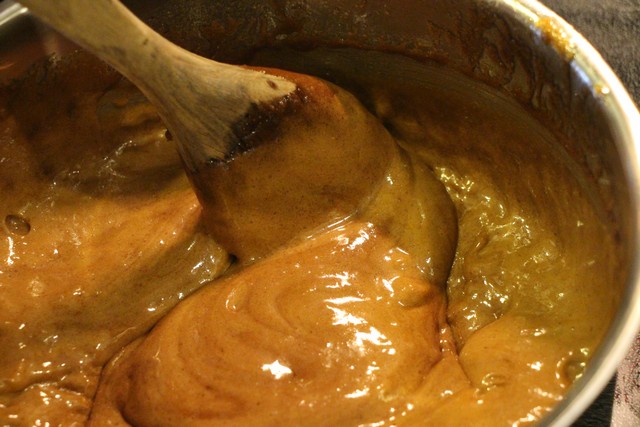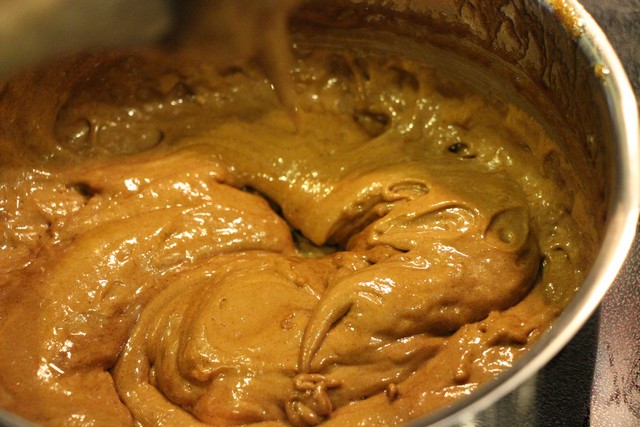 As soon as it's mixed up well, pour the sauce on top of the pop corn in the bag, then stir the pop corn well, but carefully, to get it mixed up a bit. It will be very, very hot!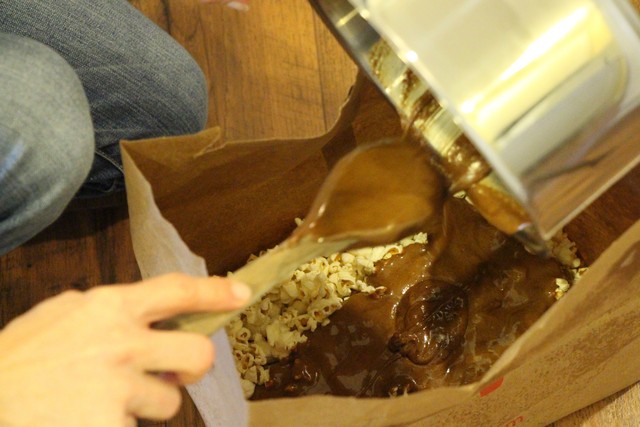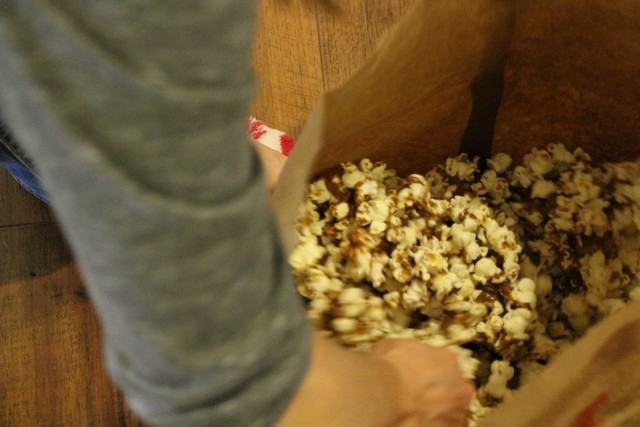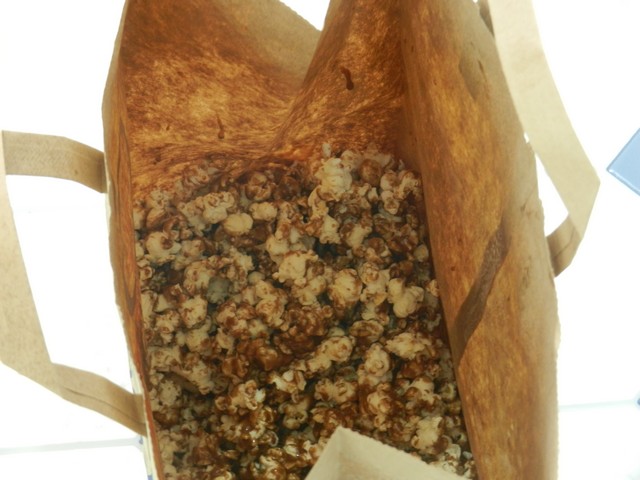 Put the whole bag in the microwave oven and cook on high for approximately 1 minute and 20 seconds. The amount of time the caramel corn will need to cook will vary from one oven to the next, so it may take some trial and error. Just be careful not to burn it. At any rate, you can begin to see how quick and easy this caramel corn recipe is to make, which is great when you need a crowd-pleaser snack!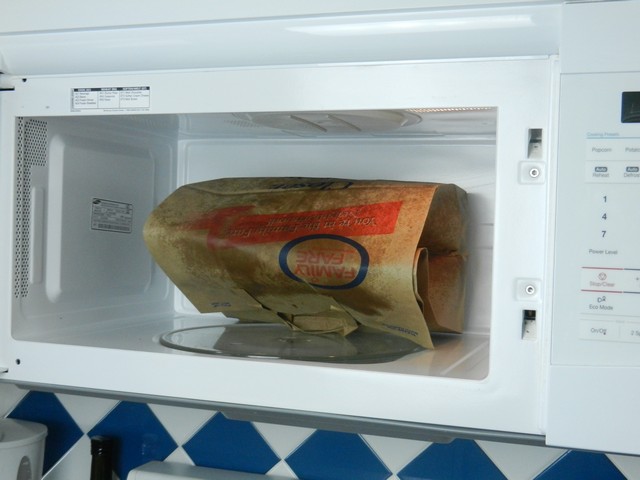 As soon as this minute-plus is over, carefully take the HOT bag out of the microwave oven, keep it closed, and shake the contents around as well as you can. Sometimes I stir with a long spoon. You do have to be very careful here so you don't get burned!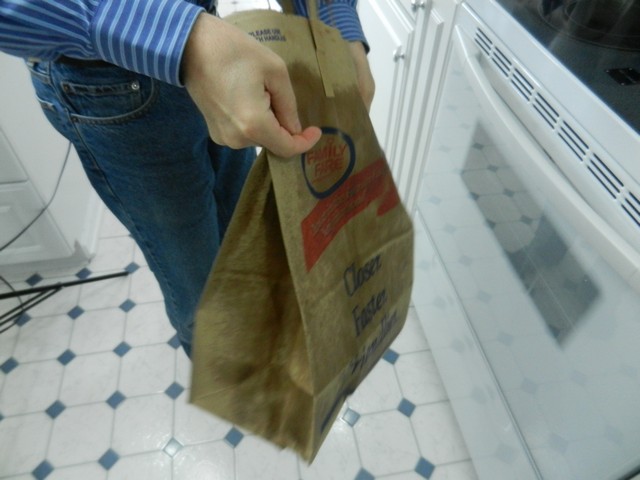 Microwave one more time, for another minute or so. Take the bag out and shake again, remove a piece or two and check whether they are getting crisp. They will crisp up a bit as they cool down, but if the sauce is still soft, you may need to cook a little bit more. If needed, try half a minute at a time at this point so you don't burn the whole lot.
When they seem pretty crisp, pour the contents into a large bowl. Break the pieces apart with a spoon, and stir every minute or two while cooling down to keep the pieces from sticking to each other. They will harden and stay apart once cool.
Done! How easy is that!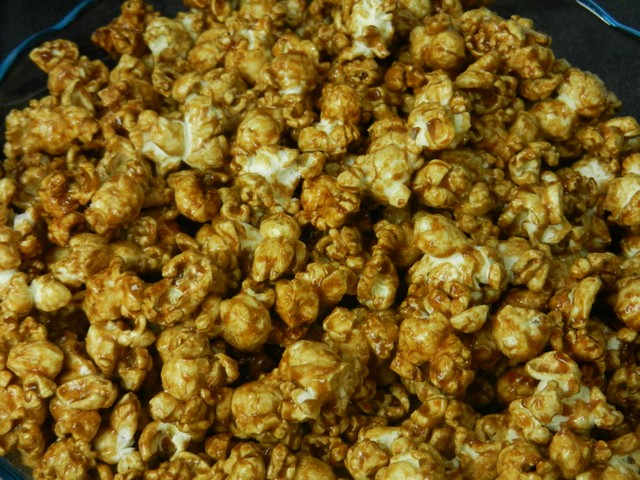 So that's how you get from this…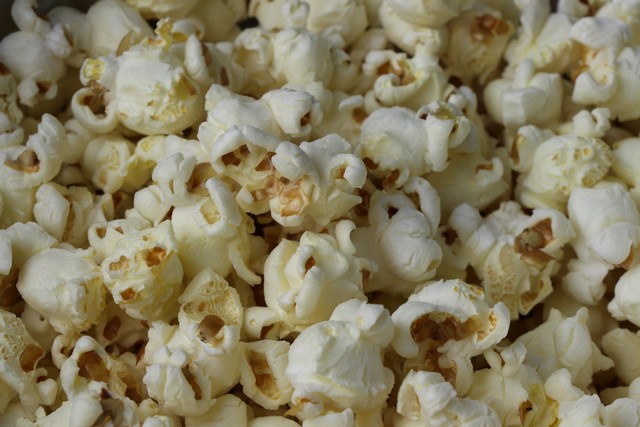 …to this!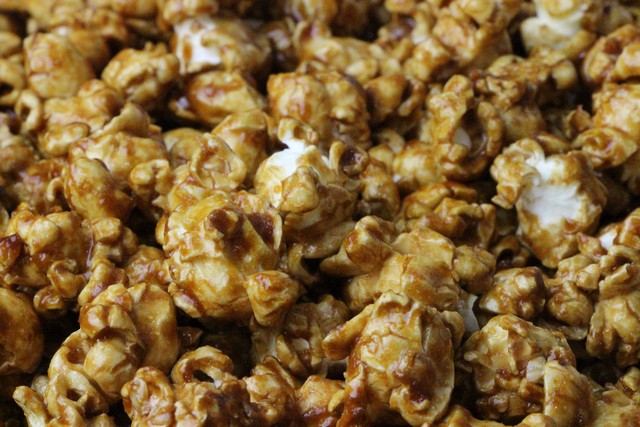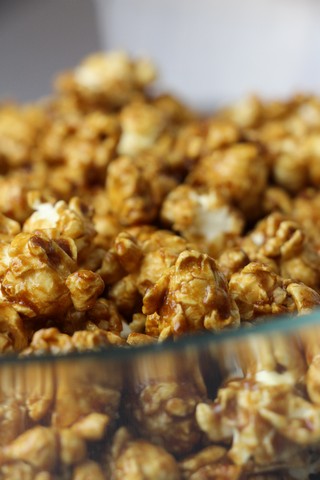 This recipe for quick and easy Butter-Crunch Caramel Corn will please a crowd! Please comment and rate this recipe if you try it; option is found immediately under the recipe. Thank you!!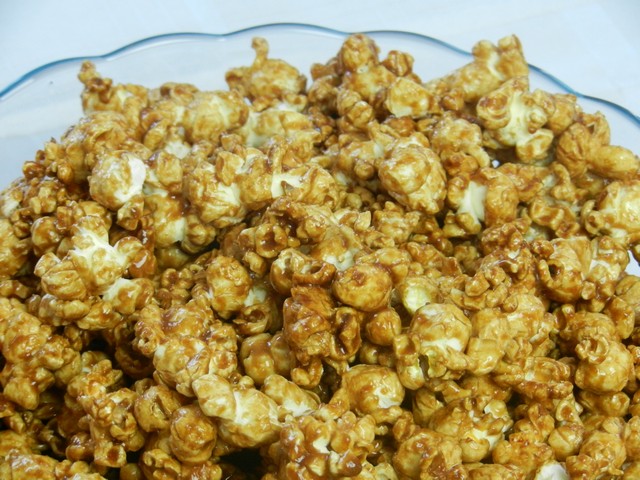 Butter-Crunch Caramel Corn
This wonderful recipe for caramel corn is very quick and easy, and also is a very tasty, crunchy, and simple snack to share with others.
Author:
Terese at www.thecountrybasket.com
Recipe type:
Dessert, Snack
Ingredients
4-5 quarts popped popcorn
½ c butter (1 stick)
1 c brown sugar
¼ c corn syrup
½ tsp salt
1 tsp vanilla extract
1 tsp baking soda
Instructions
Spritz the inside of a large, thick, clean paper bag liberally with cooking spray.
Pour the popped popcorn into the bag.Set aside.
In a heavy sauce pan, combine butter, brown sugar, corn syrup, salt, and vanilla.
Bring to a full, rolling boil.
Boil for 1 minute while stirring.
Pull the pot away from the heat, and add baking soda. Stir well until foamy.
Immediately pour the caramel sauce carefully over the popcorn in the paper bag, and stir to mix.
Microwave the bag with the contents for 1 min. 20 sec.
Remove from microwave, and while still closed, shake the bag well to mix up the contents.
Microwave for another 1 minute, shake again, check a few pieces for crispness.
Microwave again for half a minute at a time if they are not crispy yet, keeping in mind that they will crisp up a bit as they cool.
Pour the popcorn into a large bowl.
Stir and break apart with a spoon while cooling, every 1-2 minutes.